#LushCommunity
Introducing the latest product launches from Lush in the last six months.
Here you can keep up to date with limited edition and new launch information and view and download all imagery and assets.
Customers can bring back any full-sized Lush plastic packaging to their local Lush shop to be recycled with Lush's new Bring it Back packaging returns scheme.
For each plastic Lush item returned, customers will receive a 50p deposit to spend on their basket that day.
For further information or interview requests please email [email protected]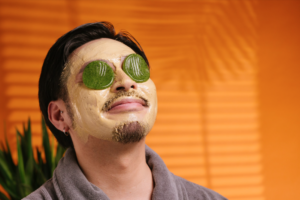 Lush Launches Fresh New Skincare Products
For those looking for a summer glow up or to level up their skincare routine, Lush has launched four new fresh products including fresh cleanser rolls, eye pads and a new fresh face mask available in Lush shops and on lush.com.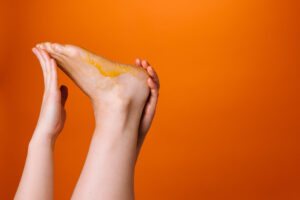 Introducing Repeat Orange Foot Balm – Good For Your Soul
An intensive treatment inspired by traditional cold creams, Repeat is so effective you'll want to apply it over and over again…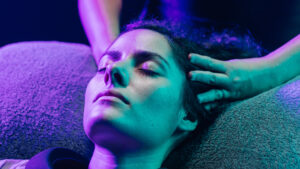 Introducing Tangled Hair – A revitalising Japanese-inspired scalp experience
Tangled Hair includes cold stones and an exclusive menthol temple balm and incorporates soothing, uplifting soundscapes featuring a Shakuhachi bamboo flute to help the client drift into a deeper state of consciousness.
Teach Black History – 365 days of the year #TBH365
Lush supported The Black Curriculum's #TBH365 campaign, dedicating all 100 UK shop windows to highlight the lack of Black history taught in schools. Shaped like a book, debossed with The Black Curriculum logo, this new bath bomb will leave a trail of shimmering gold and warm pink hues in the bath, emitting floral notes and sweet vanilla.
You Do You – Lush Does Lashes
Introducing Lush Lashes, Lush's mascara that's easy to use, no fuss, no matter your routine and lifestyle. A low preservative, jet black mascara that harnesses the benefits of natural, lash conditioning, vegetarian ingredients to deliver volume and luscious lengths!
A New Collection of Naked Bubble Bars
In time for England and Wales shops reopening, Lush has launched 14 new Bubble Bars previously only available at the Lush Labs shop in Harajuku, Tokyo.