Learning Black history should not be a choice, but a fact of education.
Black History IS British History
Home Office figures show that in 2017/18, there were 94,098 hate crime offences recorded by the police in England and Wales, 76% of which were racially aggravated.

The Macpherson Report produced almost 21 years ago, showed that cultural diversity within the curriculum is one of the ways to prevent racism.  

The Windrush Review recommended that colonial and migration history should be taught. 

In March 2021 it was announced Black History lessons are to be made mandatory in Welsh schools

So why are we still here today in the rest of the UK?
On 17th May 2021
Lush is supporting The Black Curriculum's #TBH365 campaign, dedicating all 100 UK shop windows to highlight the lack of Black history taught in schools.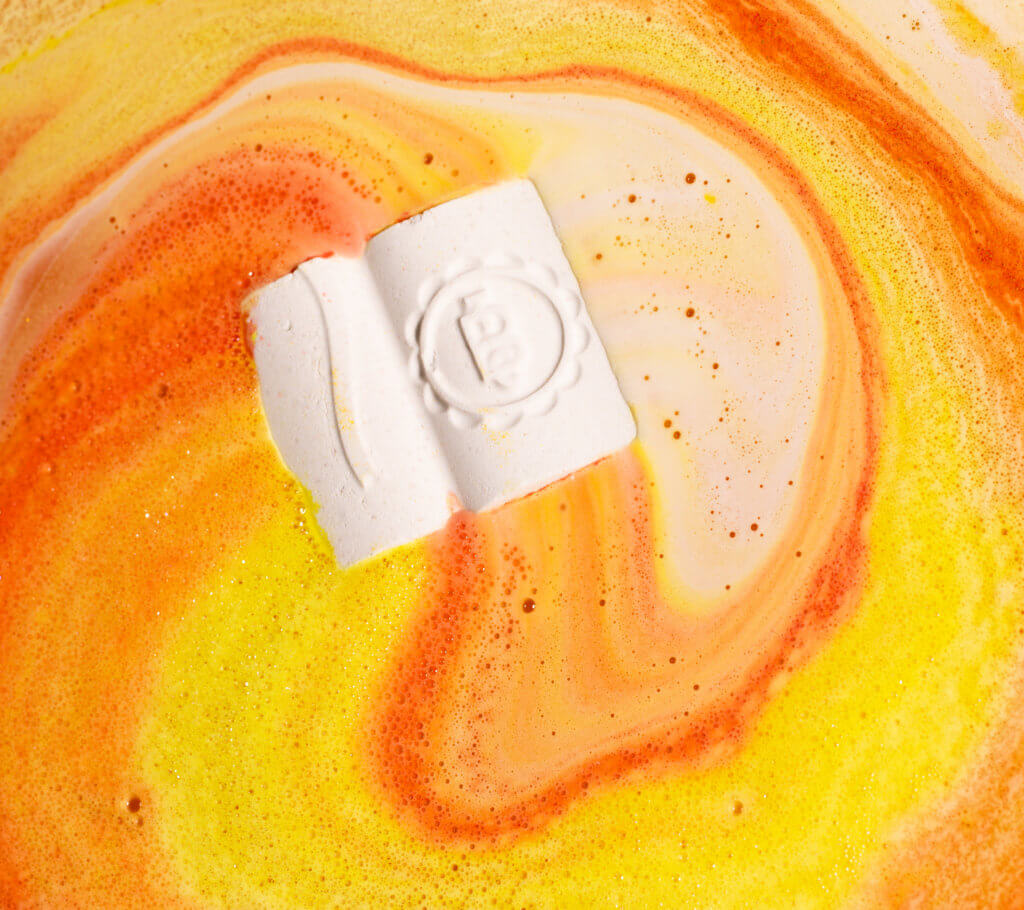 The #TBH365 bath bomb (£5.95) will be sold for the 2 weeks of the campaign, with 100% of the proceeds (minus the VAT) going to The Black Curriculum to continue their vital work.  Shaped like a book, debossed with The Black Curriculum logo, this new bath bomb will leave a trail of shimmering gold and warm pink hues in the bath, emitting floral notes and sweet vanilla. 
Teach Black History – 365 days of the year #TBH365 
#TBH365 is a campaign that The Black Curriculum has been running since launch in 2019. It aims to ensure that Black history is embedded in the national curriculum. 
Black British history is more than a theme for October, it started hundreds of years before Windrush and pre-dates European colonial enslavement.  The Black Curriculum wants to see Black British histories being taught across the entire national curriculum, in a mandatory way – 365 days of the year – so education adequately represents the full picture of British history, including Black people's contribution to the nation and not just via narratives that centre slavery. 
The UK has an ongoing systemic issue of racism, and the curriculum plays a key part in educating and preventing these issues from manifesting. In having Black British history taught in an accessible and authentic way, a positive change can be made across British society.
What's wrong with the National Curriculum the way it is? 
The current History National Curriculum systematically omits the contribution of Black British history in favour of a dominant White, Eurocentric curriculum, one that fails to reflect our multi-ethnic and broadly diverse society.  Not only that, but it actively disassociates Britain from a legacy that has oppressed Black people historically in favour of a more romanticised, filtered legacy that positions Britannia as all conquering and eternally embracive of ethnic and cultural difference.  
During this particularly factious time within our societal history, there is an integral need for a curriculum that redefines conceptions of 'Britishness'.  This redefined curriculum must align to our values and identities, and be integral towards developing an inclusive classroom that establishes belonging and connectedness in its broadest sense. Black history is British history. 
The Black Curriculum runs a variety of virtual and in-person programmes to schools, young people and corporations.  They also have a curriculum and develop free and licensable resources for schools to teach students about Black history.
Lush Wimbledon manager, Nadia Monezero, who initiated conversations with The Black Curriculum with Lush Guildford manager Angelica Abella, comments: "We knew we wanted to support a group tackling the root cause of racism in the UK and agreed that education was the way forward, due to our own lack of Black history that we received in school, most of which we taught ourselves or by our parents. The Black Curriculum is an organisation run by young, gifted black individuals who went through the same education system as us looking to change it! We had to get involved. It's not about giving a voice to the voiceless, for me it's about amplifying their message."
For further information of the importance of including Black history in the National Curriculum please read The Black Curriculum 2021 report: Black British history in the National Curriculum
Find more information about The Black Curriculum at theblackcurriculum.com and follow @TheBlackCurriculum on Instagram / @curriculumblack on Twitter
For more information or interview opportunities please contact [email protected] 
Lush Press Office contact details: [email protected]  / 020 7434 3948 
About The Black Curriculum
The Black Curriculum is a social enterprise founded in 2019 by Lavinya Stennett to address the lack of Black British history in the UK curriculum. They are working towards changing the national curriculum and building a sense of identity in every young person in the UK. They deliver arts focused Black history programmes, such as the Springboard Programme, provide teacher training, and campaigning, in order to facilitate social change. Their programmes are for all students aged 8-18, and will equip them with a sense of identity, and the tools to navigate a diverse landscape. For more information, visit: http://www.theblackcurriculum.com .
About Lush 
Lush invent, manufacture and retail fresh handmade cosmetics.  A beauty company with a campaigning heart, Lush are passionate about direct action and use their stores around the world as a platform to shed light on little known social and environmental issues.