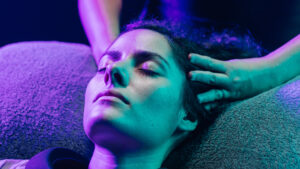 Lush Introduce Tangled Hair Spa Treatment…
A revitalising Japanese-inspired scalp experience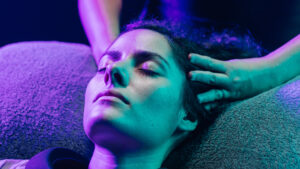 #LushSpa
A perfect 25 minute lunch break treatment
Japanese-inspired upper body, face and scalp massage 
Includes cold stones and an exclusive menthol temple balm
Can be booked as an additional Spa treatment or as a single treatment
Feel restored and refreshed during busy times
Little or no undressing required
On Friday 28th May 2021, Lush UK will launch Tangled Hair Spa Treatment (£40.00 for 25 mins), a revitalising Japanese-inspired scalp experience. Tangled Hair includes cold stones and an exclusive menthol temple balm and incorporates soothing, uplifting soundscapes featuring a Shakuhachi bamboo flute to help the client drift into a deeper state of consciousness.
This treatment was first launched in Japan, at the opening of Asia's largest anchor shop Lush Spa Shinjuku in August 2019 followed by Lush Spa Kyoto in December 2020. The treatment will be available in the Lush Spas in Bath, Birmingham, Leeds, Liverpool, London (Oxford Street) and Poole and followed by the locations in Edinburgh and Cardiff due to current restrictions regarding performing treatments on the face. Vouchers for the treatment will be available online from uk.lush.com and in Lush shops from Friday 21st May.
Drift into a deeper state of consciousness…
Lush therapists release tension within the scalp and create a deep state of relaxation with pressure points and deep massage movements. The treatment includes massage movements across arms, shoulders, the scalp, face and ears. Throughout the treatment, the Lush Spa therapists use cold stones and an exclusive menthol temple balm to refresh, uplift and awaken the client.
The Music….
The music for the Spa treatment was created by the Fresh Handmade Collective. Simon Emmerson, Lush's creative music director worked with composer Richard Evans to create a hedonistic piece of music for a self indulgent scalp treatment featuring musicians that have their creative roots deep in the heart of Japan's music culture including BBC 3 radio presenter, Nick Luscombe, the Japanese violinist Midori Komachi and a Shakuhachi bamboo flute player to help the client drift into a deeper state of consciousness. 
The soundtrack was inspired by the Japanese Lush Spa therapist who invented the treatment. When the Spa therapist was on maternity leave she noticed the importance of sleep and started seeking for a solution. She came up with the idea of a treatment which leaves the client both emotionally and physically refreshed and energised, allowing the client to have a bit of space so that you can regain energy.
About Lush Spa
Created to transform mind and body, Lush's bespoke spa treatments are the perfect way to rejuvenate and revive. With treatment vouchers available (with no expiry date) in Lush shops nationwide and from the uk.lush.com, you could say that the Lush Spa is Lush's best kept secret. 
All therapists are fully trained in Covid related Health & safety procedures. Lush will also be asking all customers to complete a Covid wellness form before they arrive. To view the treatments available and procedures and policies in place to ensure that every customer has a magical experience at the Lush Spa in line with government guidelines, please refer to the FAQ page for more details.
About Lush
Since establishing over 25 years ago, Lush has been driven by innovation and its ethics. Creators of pioneering beauty products such as the fizzing bath bomb, shower jellies and solid shampoo bars, Lush places emphasis on fresh ingredients like organic fruits and vegetables. Lush fights tirelessly against animal testing and operates a thoroughly comprehensive Ethical Buying department, developing fair and direct trade initiatives.  Lush leads the cosmetics industry in combating over-packaging by running public awareness campaigns and developing products that can be sold 'naked' to the consumer without any packaging.
Today Lush operates in 48 countries with over 900 shops, 38 websites shipping worldwide and a global network of native apps, broadcasting channels and digital communities in over 30 languages. www.lush.com
To find your local Lush Spa, please click here.
For further information or imagery, please email [email protected]