Dashing through the Snow… Fairy!
Inside the Lush Spa experience based on Lush's popular 'Snow Fairy' festive range
This festive season, Lush's best-loved bathtime fairy has taken over the tubs of Lush Spas across the UK for possibly the pinkest spa experience ever!
Guests will be invited to sink into fuschia pink waters and step into Christmas with a Snow Fairy bath bomb, cooling Rose Eye Pads, a mini Snow Bear soap and fresh face mask tailored specifically for their skin
£40 for a 30 minute self-led bathing experience and consultation
Available from Thursday 28 September 2023 at Lush Spa Bath, Birmingham, Cardiff, Edinburgh and Liverpool
Lush fans celebrate its return every year and, with its iconic bubblegum and candyfloss pink scent, Snow Fairy is one of the brand's best selling product ranges..
From Thursday 28 September, fans of all things pink will be able to soak in style at this limited edition installation, with floor to ceiling fuschia tones and a dreamy shimmer. The Book A Bath: Snow Fairy experience comes with a whole range of Snow Fairy products for the most luxurious bath ever.
Featuring the guest's choice of fresh face mask, a pair of nourishing Rose Eye Pads and an exclusive mini Snow Bear soap, it's the perfect way for frazzled festive shoppers to wind down.

The first Lush Book A Bath experiences launched in April 2022 to celebrate World Bath Bomb Day. Every Book A Bath captures the essence of the bath bomb's unique aesthetic and the luxurious bathing experience it provides.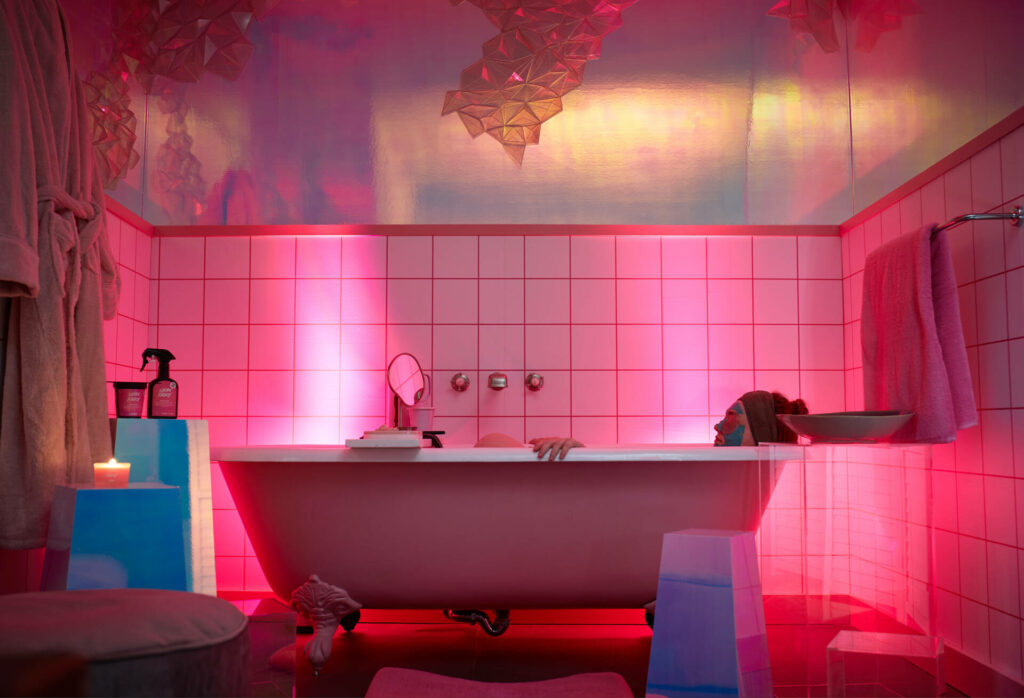 the experience
Book A Bath: Snow Fairy (£40) is an indulgent, self-led bathing experience offering new and existing customers the opportunity to discover Lush's magical spa.
Guests will be invited to immerse themselves in the magic of Snow Fairy as they soak in cotton candy-coloured waters, inhale the iconic sweet scent and exhale the stresses and strains of the day.
Carefully curated with all the senses in mind, the immersive experience is paired with limited edition products including a Fresh Face Mask tailored for the guest's skin, and ends with a silky vegan hot chocolate. The 'Adventures In Bathing' music has been curated in house by Lush Fresh Handmade Sound to soundtrack this multisensory experience.
All of Lush's Fresh Face Masks are hand-mixed and blended in the fresh handmade cosmetics company's Dorset-based factory using the freshest fruits and vegetables sourced ethically from across the globe using regenerative farming techniques and helping to build community businesses.
To book this immersive experience, book via the Lush app or call/email Lush Spa Bath, Birmingham, Cardiff, Edinburgh or Liverpool. For more information on the Book A Bath: Snow Fairy, click here.
who is snow fairy?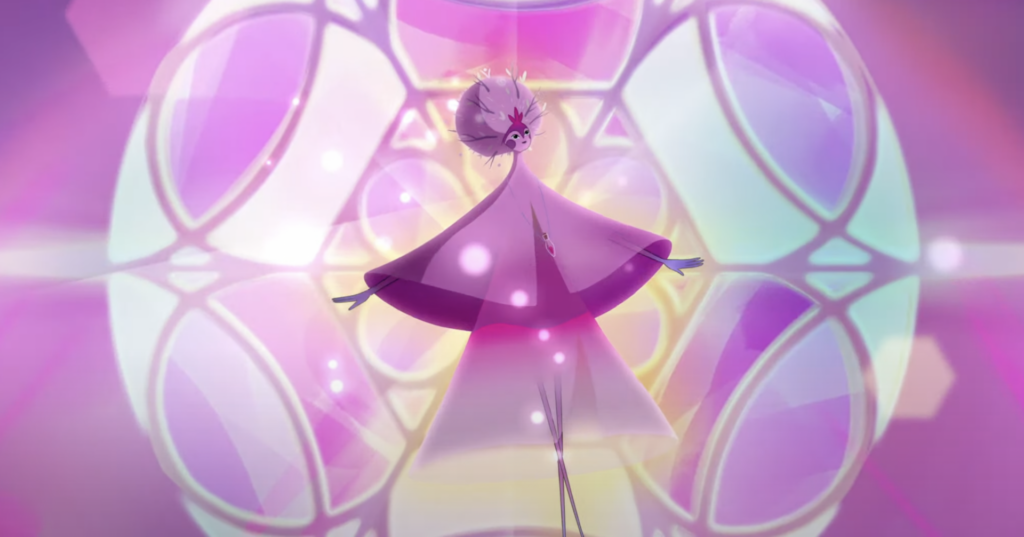 Bringing us candyfloss cheer and bubblegum sweetness for over 18 years, Snow Fairy is a festive staple for many Lush customers, and is the fresh handmade cosmetic company's most successful range – over 3 million Snow Fairy goodies were lovingly handmade at Lush's Dorset-based factory last year!
The comforting and uplifting fragrance was invented by Lush's Global Retail Director Claire Constantine (daughter of Lush Co-Founders Mark and Mo Constantine) when she was just 11 years old. Launching originally as a shower gel in 2005, the Snow Fairy collection has grown year on year and contains a whopping 17 items this festive season, including a body spray, candle, lip jelly and bath bomb.
In 2021, Snow Fairy was brought to life in a short animation celebrating the iconic character's kindness, courage and confidence. Watch The Snow Fairy animation here.
notes to editors
For more information, please email [email protected]
About Lush Spa:
The Lush Spa is an oasis of calm on the high street, with immersive spa experiences designed to transform, rejuvenate and revive. Lush Spa treatments are all powered by Lush's fresh, handmade products, combined with soothing touch, exclusive music, and a hint of surprise, to treat the mind and body and leave people feeling their best selves.
UK Lush Spa locations include Bath, Birmingham, Cardiff, Edinburgh, Leeds, Liverpool, London (Oxford Street) and Poole.
Lush Spa treatments include The Good Hour, Synaesthesia, Tailor Made, The Spell, The Comforter, Hard Days Night Treatment, Renaissance, Tangled Hair, Tales of Bath, Validation Facial, Fresh Facial, The Energiser and Karma.