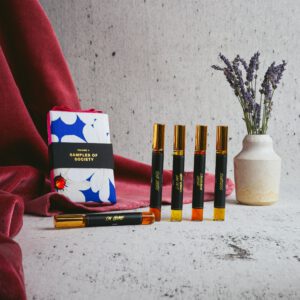 Lush Launch Five New Perfume Discovery Gifts!
#LushPerfume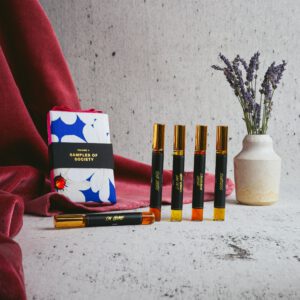 On Friday 23rd April, Lush will launch five Perfume Discovery Gifts, perfect for those who want to discover the Lush fragrances or want to expand their scent wardrobe. All Lush perfumes are made by hand in-house using the finest essential oils.
Each gift features five 10ml fragrances in a keepsake box made from 100% recycled board and wrapped in Lush's Knot Wrap material made from recycled plastic bottles. Customers can choose between one of five fabric designs for their gifts.
INTRODUCING LUSH PERFUME DISCOVERY GIFTS
Lush Classics (£55 each)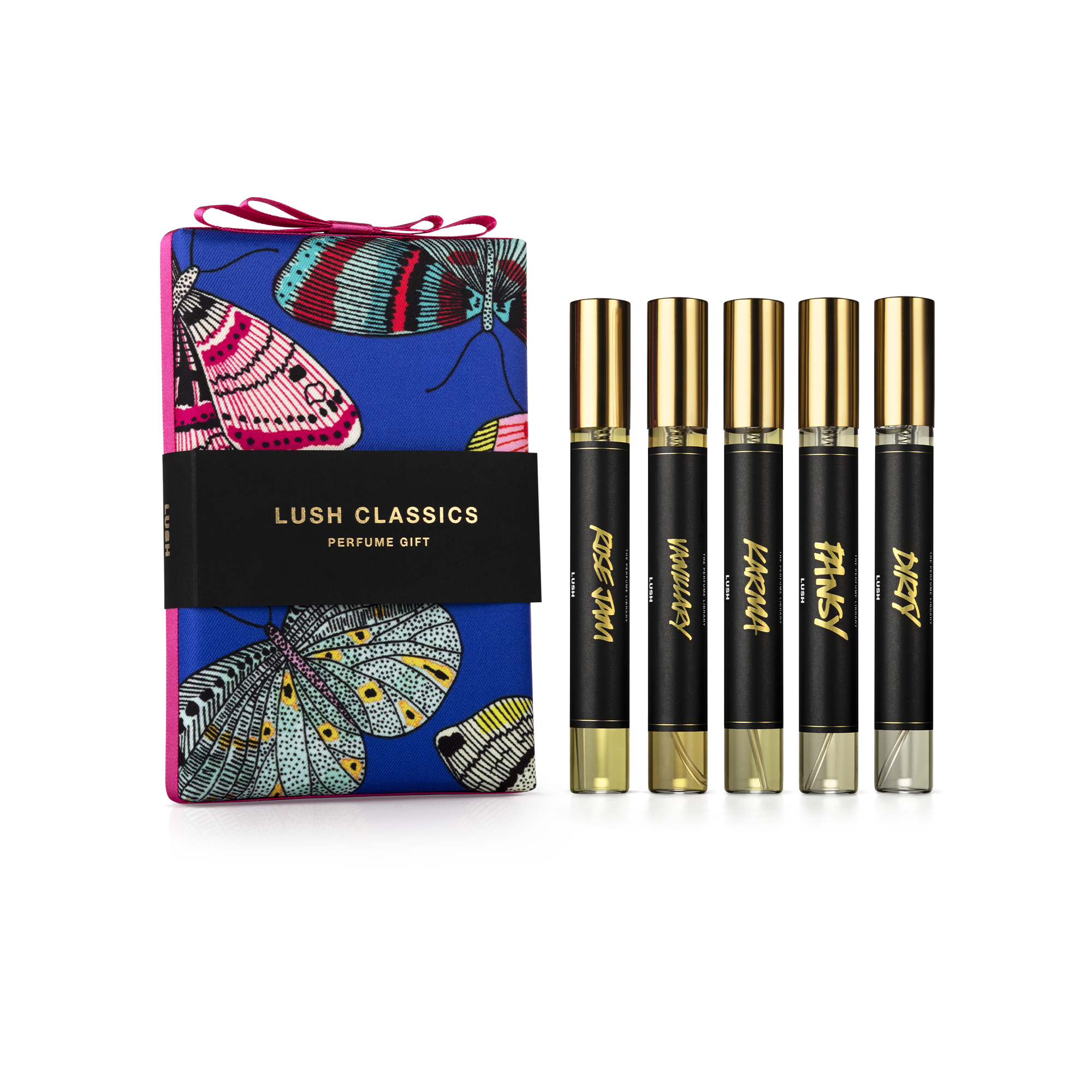 This perfume collection features fragrance from Lush's classic range bought together in a beautiful handmade fabric case. Perfect for anyone who wants to explore the Lush perfume range and get to know some of their bestselling Lush scents.
Discover these Lush classics and join the conversation #LushPerfume.
Available in Lush shops nationwide and online.
Contains: Karma perfume 10ml, Dirty perfume 10ml, Rose Jam perfume 10ml, Pansy perfume 10ml, Vanillary perfume 10ml
Just like musicians, through the years Lush perfumers have released their fine fragrances in volumes. Each of the gifts below feature an exclusive fragrance that is not available anywhere else…
B-Sides and Rarities (£85 each)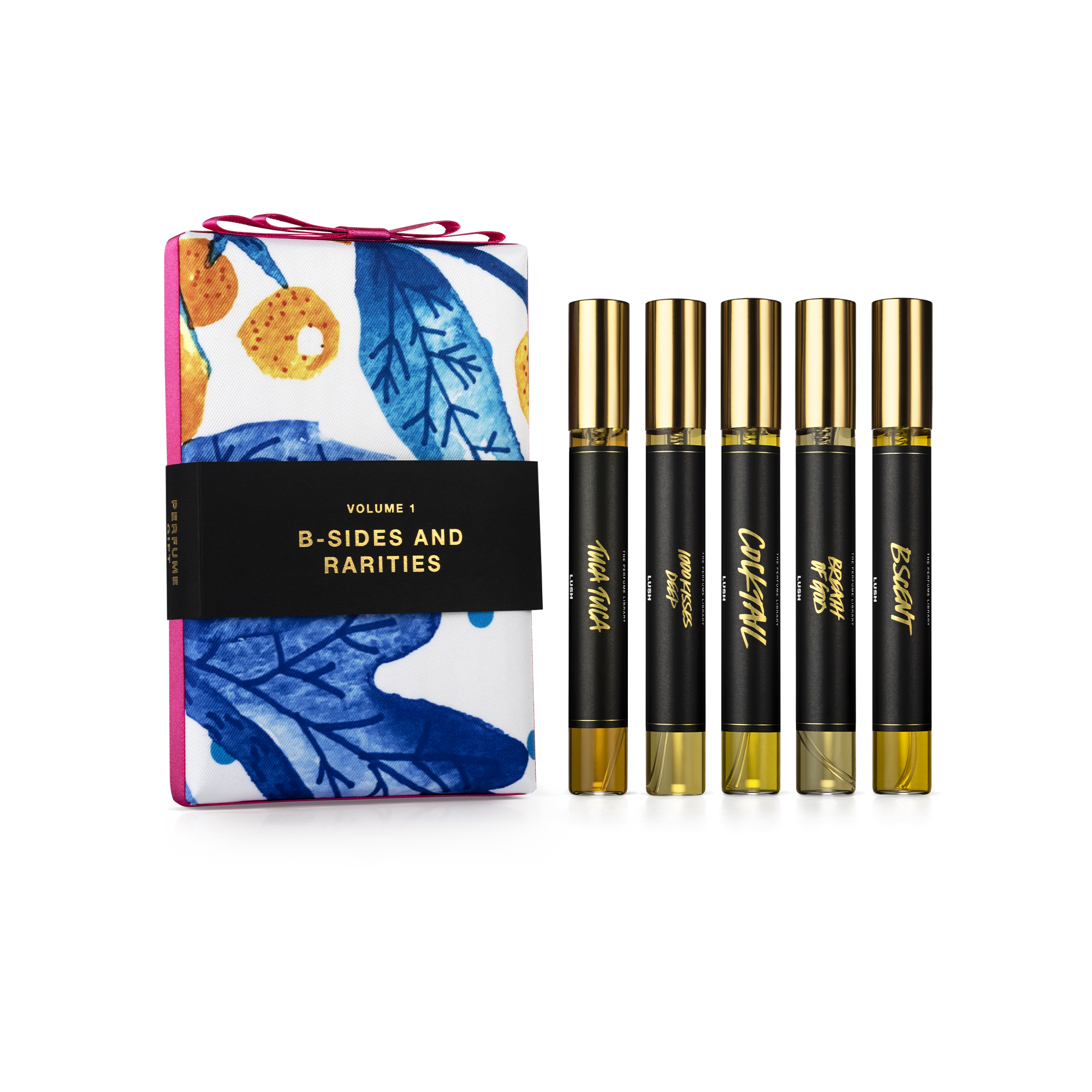 An opulent scent collection
Once upon a time Lush had a sister company called B Never Too Busy to Be Beautiful. B Never was an opulent shop crammed with sparkly makeup and fine fragrance. Sadly the doors were closed in 2009, but the perfumes lived on with Lush and were known as the 'B Sides'. Spritz these fragrances for a unique olfactory journey back to B Never Too Busy to Be Beautiful. 
Available in Lush Perfume Library shops and online.
Contains: Breath of God perfume 10ml, 1000 Kisses perfume 10ml, B Scent perfume 10ml, Cocktail perfume 10ml, Tuca Tuca perfume 10ml (gift exclusive perfume)
Set in Stone (£90 each)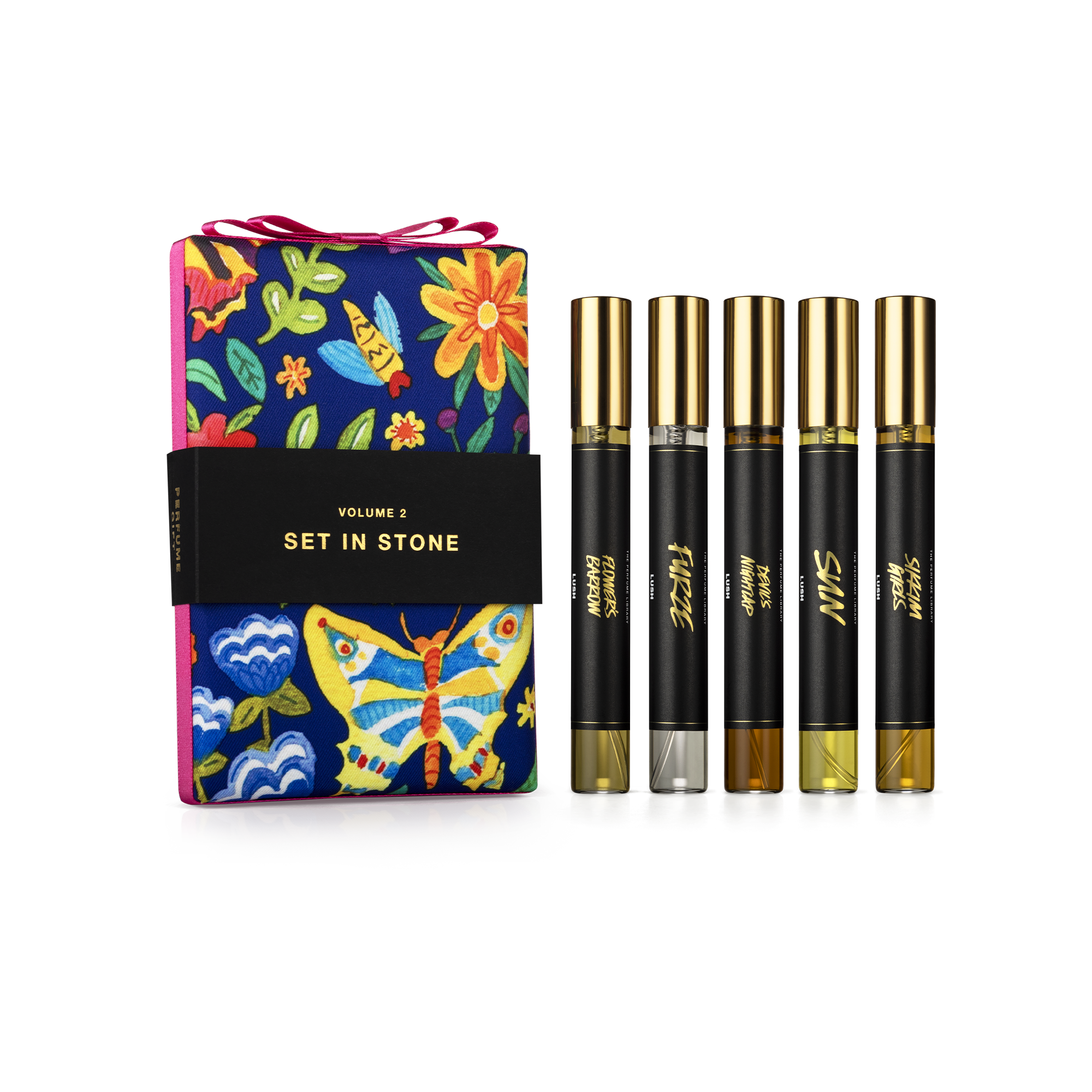 A scent journey through nature 
Inspired by the English countryside and travels further afield, the second volume of fragrances released in Lush was entitled 'Set in Stone'. To illustrate the deep connection with nature, a stone circle installation was built in the Dorset countryside on the isle of Purbeck. To bring the scents to life, each stone was scented with a different perfume from the volume.
Available in Lush Perfume Library shops and online.
Contains: Furze perfume 10ml, Flowers Barrow perfume 10ml, Devils Nightcap perfume 10ml, Sun perfume 10ml, Sikkim Girls perfume 10ml (gift exclusive perfume)
Death, Decay and Renewal (£90 each)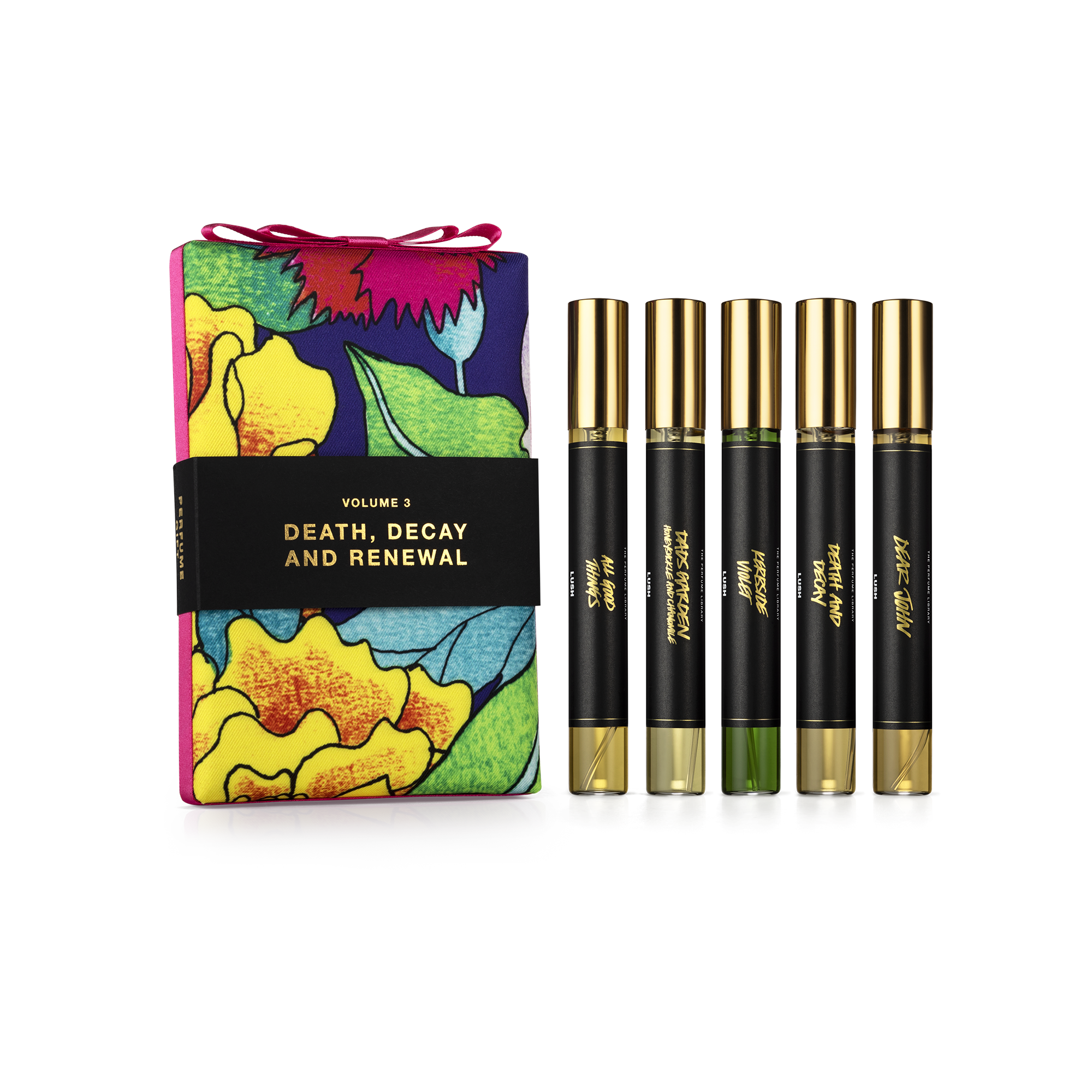 Evoke powerful emotions through scent 
Lush perfumers see making fragrance as an art form, a way to express themselves. They use perfume to tell powerful stories and evoke emotional responses.  This volume is Lush perfumers' way of exploring their personal experiences of death and mourning, and accordingly each perfume has a story behind it.
Available in Lush Perfume Library shops and online.
 Contains: Death and Decay perfume 10ml, Dear John perfume 10ml, Kerbside Violet perfume 10ml, All Good Things perfume 10ml (gift exclusive perfume), Dad's Garden Chamomile and Honeysuckle perfume 10ml
Samples of Society (£80 each)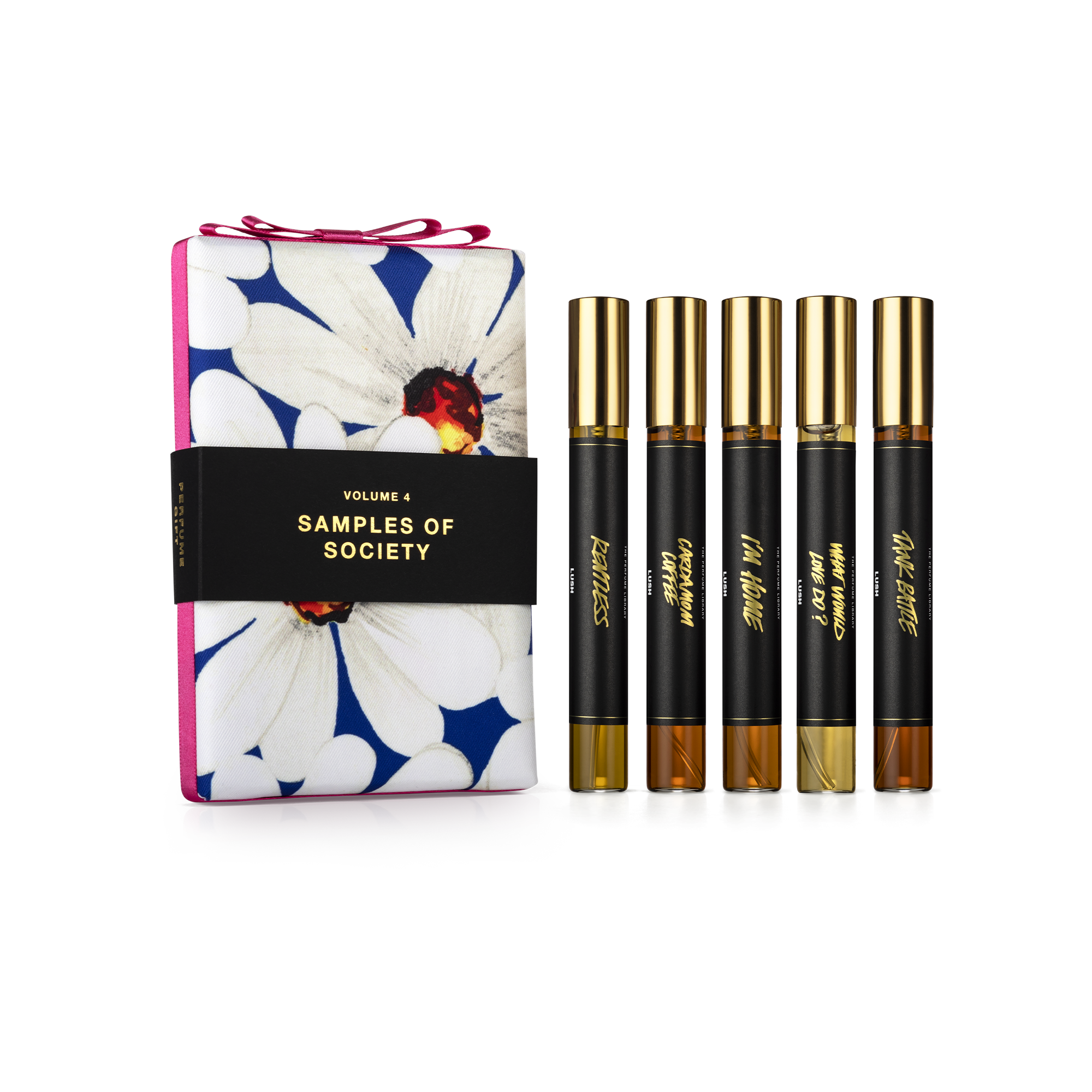 Scents to bring a reassuring nostalgia 
The word 'home' means different things to different people and it is this sentiment which inspired this perfume range. From unruly notes which evoke life on the road, to colourful, floral and fruity notes, this volume is a mix of nostalgic familiarity and reassurance.
Available in Lush Perfume Library shops and online.
Contains: Rentless perfume 10ml, Tank Battle perfume 10ml, Cardamom Coffee perfume 10ml, I'm Home perfume 10ml (gift exclusive perfume), What Would Love Do perfume 10ml
To keep up to date and be the first to know about further exciting Lush announcements, customers can subscribe to the Lush Newsletter. 
For interview opportunities with a Lush Perfumer, please email [email protected]
About Lush Perfume
Discovery Lush's perfume timeline here.
Perfumery for Lush has always been a medium of expression in an artistic and unadulterated manner. Inspired by art, poetry and culture, fine fragrances are blended using the world's best essential oils and absolute. Each fragrance acts as a hallmark in Lush's perfume history and showcases the love of fine fragrance by Lush's perfumers. 
The Lush Perfume Library
A centre of excellence for perfumery and fine fragrance, Lush Perfume Libraries house a collection of fine fragrances from the Lush archives, new fragrances and books on perfumery. There are currently nine Lush Perfume Libraries globally (including Birmingham, Liverpool and London's Oxford Street).  Customers can also discover more about Lush perfume at their dedicated online Perfume Library.