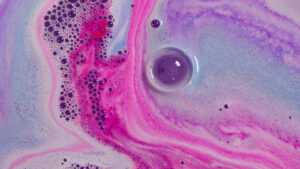 Time to get creative…
Celebrating Tomorrow's Cosmetic Innovators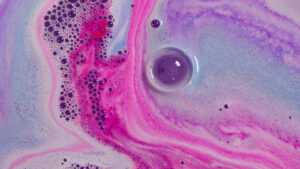 Introducing Create Kits
Ever wanted to make your own bath bomb at home? Well now you can!  On September 3rd 2021, Lush launched create kits, a selection of do it yourself bath bomb kits containing all the ingredients and materials needed to press your own fresh fizzing character.  Perfect for bringing out the inner creativity in everyone! Available on lush.com and in Lush shops.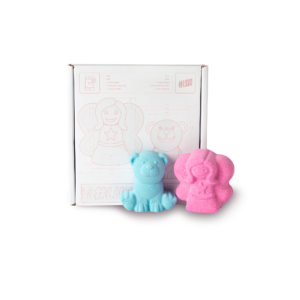 Fairy and Bear create kit (£12.00 each)
Create your very own fairytale friends with Fairy and Bear. If fruity baths are your favourite, this dynamic duo are sure to be your bath time ever after. For a sweet, cheerful pick me up, Fairy is fragranced with uplifting Persian Lime oil and for when life feels a little wild, Bear is a berry scented hug in the tub thanks to sweet and comforting Blackcurrant, Cypress and Bergamot. Both fairytale pals are sure to grant you the wish of a cracking bath time, with a dash of popping candy inside.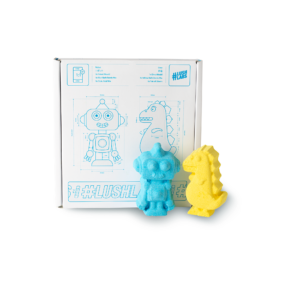 Robot and Dino create kit (£12.00 each)
Robot and Dino make out of this world bath time companions, just perfect for those who love taking bathing to a whole new dimension. Keep it fresh with a double whammy of uplifting, citrus-scented bath bombs combined with popping candy for the ultimate big bang bathing experience!
Introducing Toby's Magic Cow!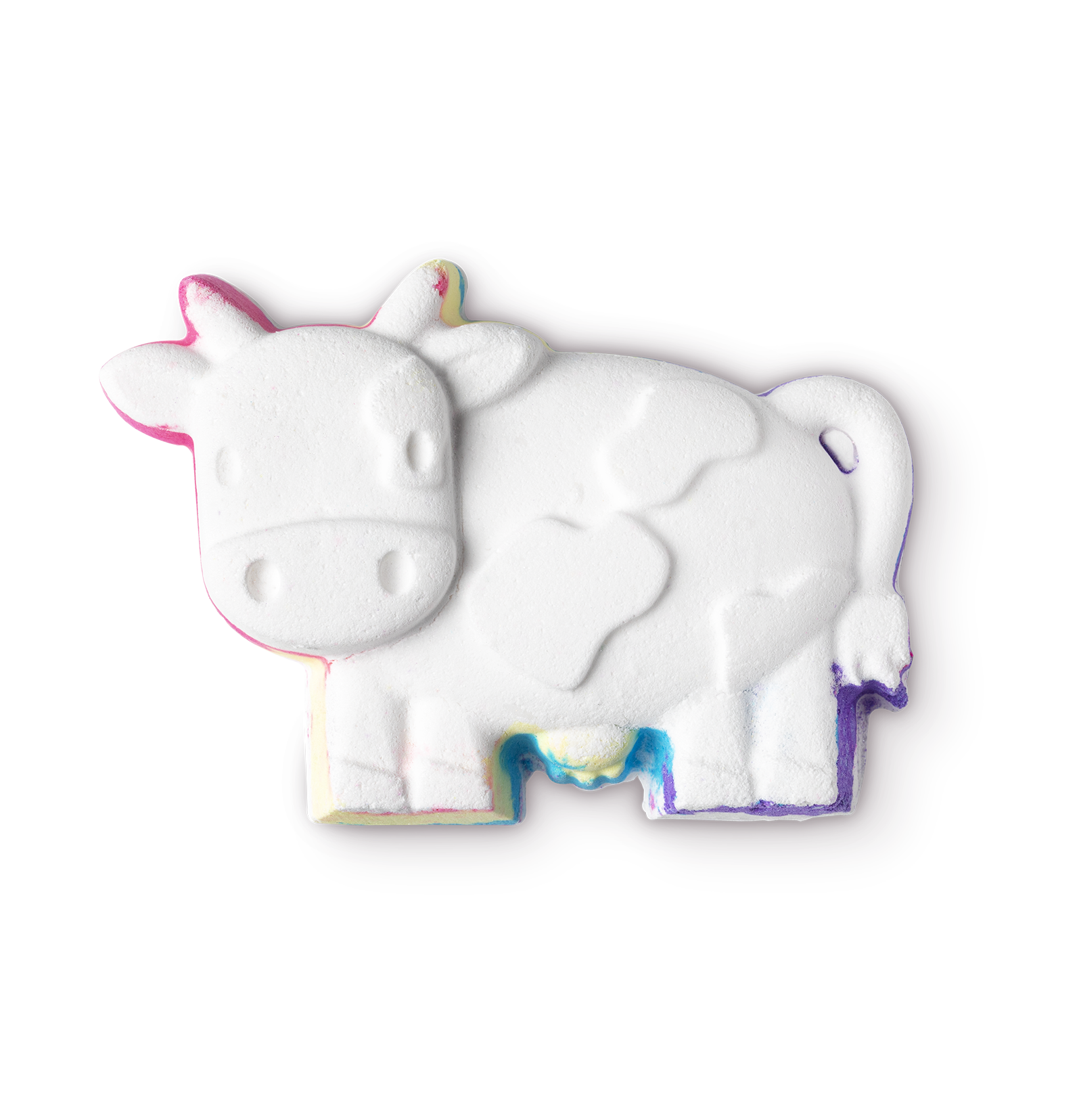 Toby's Magic Cow Bath Bomb, (£3.95) (Vegan)
Toby's Magic Cow was inspired by a letter written from a young Lush customer, letting Lush know about her younger brother Toby's love for bath bombs and whether he could have a special magic cow bath bomb, as it would make him so happy. Packed to the brim with magical popping candy, this beautiful bovine is appropriately scented with the same fragrance as Milky Bar, and will spread rainbow colours around the tub as it fizzes.
Once upon a time, there was a boy and his sister, too,
Who wished for a Magic Cow and now, their wish has come true! 
The boy's name is Toby, a Lush superfan, 
"Please make me a Magic Cow" he said – his wish was our command.
We pondered which colours and fragrances to blend,
then Inventor Michelle got to work on our dappled, fizzy friend. 
When it came to the perfume, we knew just the scent,
Milky Bath was the one to keep noses content. 
We added a flurry of colours, a bathtub rainbow so divine,
To celebrate Toby's beloved bovine.
We cried "he's just perfect! but wait, one more thing!"
"If this cow really is magical, then shouldn't he be popping?!"
 So we added the finishing touches to give Magic Cow more pizzazz,
To make each bath the most exciting that you'll ever have.
Then we knew we had a winner, best bath bomb in show,
It was time to send it to Lush shops – from Hong Kong to Glasgow.
So we shared Magic Cow with Lush compounders near and far,   
until each one began crafting these pintsized super stars.
You'll soon find this newcomer in your local Lush shop,
Drop Magic Cow in the water, watch him spin, hear him pop.
And that's our creation tale, I hope it brought cheer and laughter,
Toby, may you and your Magic Cow live bathily ever after.
For Editors
To keep up to date and be the first to know about further exciting product announcements, customers can subscribe to the Lush Newsletter. 
For further information, imagery or interview requests, please email [email protected]