Lush House @ SXSW Announcement
Pop by between 10th – 13th March to see our latest tech innovations, panel discussions on subjects ranging from human rights in the digital age to digital divestment and the the future of social media.
Lush discusses how to achieve a more social future with Facebook Whistleblower Frances Haugen
Social proofing our digital future
With a belief that tech should give more than it takes, Lush, in partnership with strategic foresight consultancy The Future Laboratory, has set out to fathom how this future might unfold in the new report: Digital Engagement: A Social Future.  
Bringing Lush's iconic products to life as Real-Time Characters 
Rave & Bathe with Lush x Glitterbox!
The fresh and handmade cosmetic company is excited to announce a special partnership with nightlife phenomenon and label Glitterbox, which kicks off in spectacular style with a party at the Lush House as part of the SXSW Festival 2023!
First venture into the Metaverse as Lush debuts a Lush House in Decentraland…
For the very first time Lush is dipping their toes into the metaverse, not Zuckerberg's monetised meta, but DecentraLand"- user-owned and governed by its users through the Decentraland DAO, a decentralised autonomous organisation.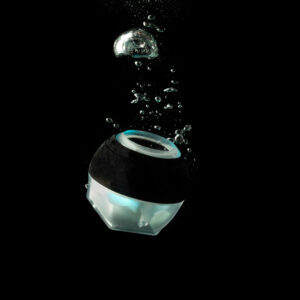 Bath Bomb Inventor, Lush Cosmetics, Premieres World's First Bath Bot…
Media Assets