Lush's Lunar New Year
2022 Collection
Celebrate the year of the Tiger with Lush's latest Lunar New Year Collection 
The Lush Lunar New Year range is currently available in shops nationwide and the Lucky Tiger bath bomb is available online. The Lucky Tiger Bath Bomb and Knot Wrap featuring a tiger motif are designed to welcome a year of happiness and prosperity.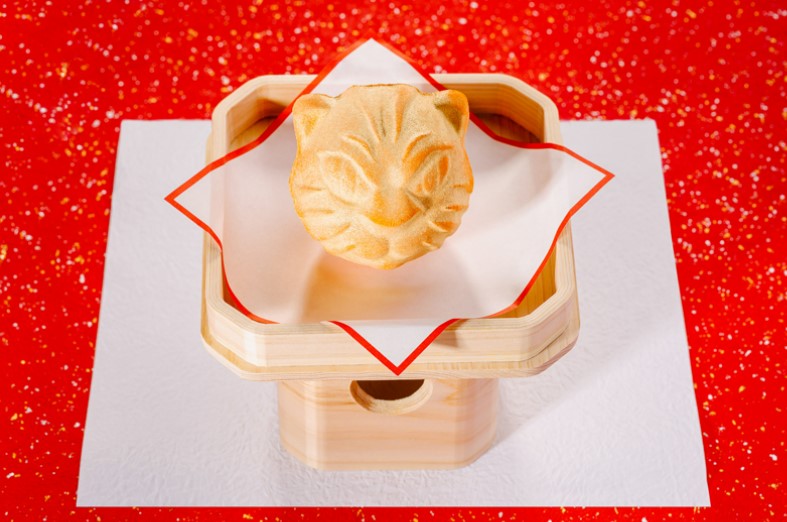 Lucky Tiger Bath Bomb – £6.00 /  €7.50 each
Usher in 2022, the lunar year of the Tiger, with feelings of luck, courage and adventure. Run your bath and drop in to bathe in shimmering waters of patchouli and Brazilian orange oil.
Over 25 years ago we invented the bath bomb. Our fizzing bicarb beauties provide an immersive aromatherapeutic bathtime like no other. This bath bomb is a collaboration between our Lush Japan and Greater China teams to create an inclusive product for Lunar New Year celebrations.
Lunar New Year Knot Wrap – £7.00 / €8.00 each
This striking tiger design symbolises strength, protection and good luck. Choose this 70x70cm Knot Wrap to wrap your new year treats. Made from sustainably sourced 100% organic cotton, it can be reused again and again as the year progresses. Beautifully designed in-house and created by a social enterprise in India, Re-Wrap furthers environmental and social change.
For further information or imagery  please email [email protected].
To keep up to date and be the first to know about further exciting product  announcements, customers can subscribe to the Lush Newsletter.