Gift yourself or someone you love with limited-edition vegan treats. 
The Lush Valentine's Day 2022 range is available online from 5th January and in shops nationwide from 6th January. From bath bombs, to shower jelly and environmentally friendly gifts, there's something for everyone to share love and acts of kindness this year.
For further information or imagery  please email [email protected].
To keep up to date and be the first to know about further exciting product  announcements, customers can subscribe to the Lush Newsletter.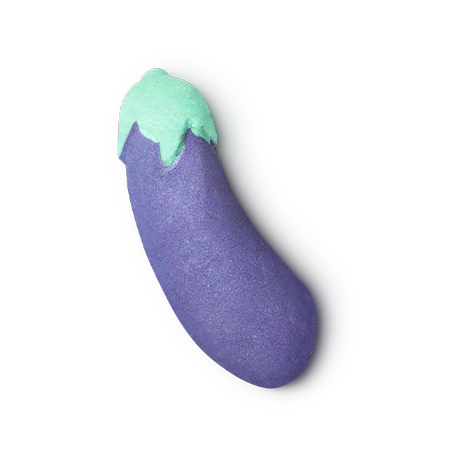 £10.00 /  €12.95 each
9″ of the cult classic bath bomb, even bigger than before! You know what they say, the bigger the bath bomb, the bigger the bath art!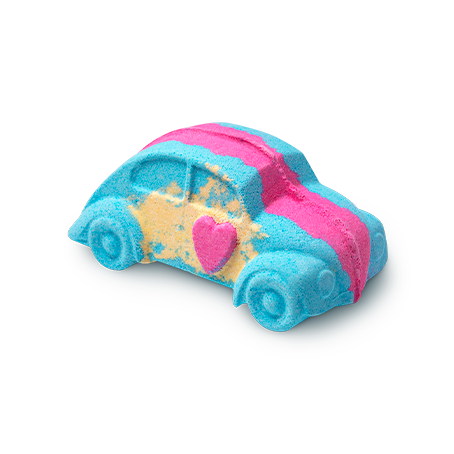 £5.00 / €6.50 each
Sharing a fragrance with the tangy sherbet scent of orange and Sicilian lemon of Love Boat from the 2020 Valentine's Day range, this groovy bath bomb's design was inspired by VW Beetle cars.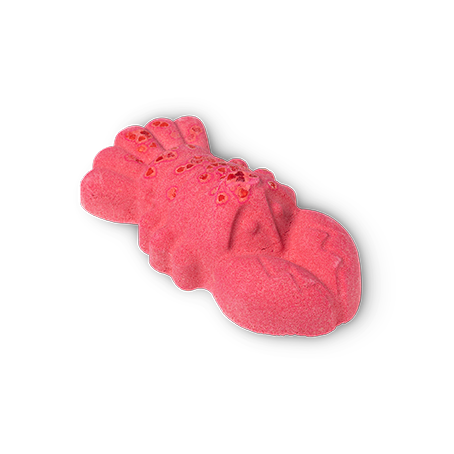 £3.50 / €4.95 each
Our lovely lobster swims into your bath and is filled with sodium alginate for an especially hydrating soak. Containing biodegradable red hearts, and scented with sweet benzoin and tonka, it's boombastic, romantic and fantastic.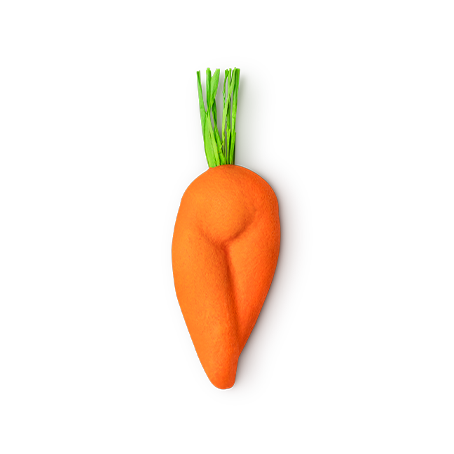 Kim The Carrot reusable bubble bar 
£6.00 / €7.95 each
One of your five-a-day, thanks to the fresh carrot juice in this bubble bar's ingredients, it creates lashings of vanilla-scented bubbles.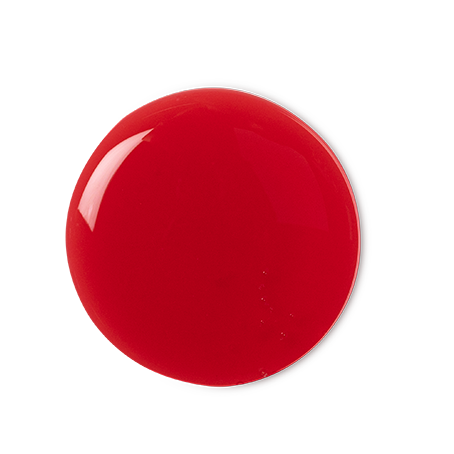 250g – £14.00 / €18.00 each
A red apple shower gel that's filled with aphrodisiac ingredients like red roses, cinnamon and ginseng.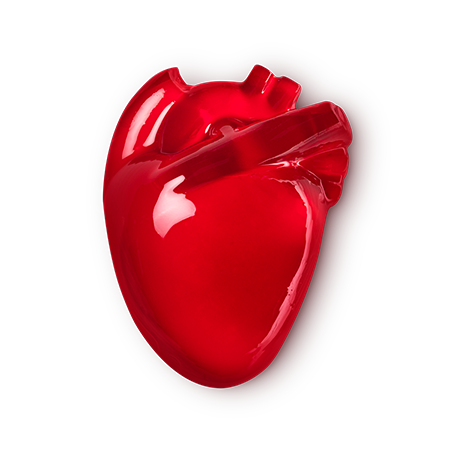 £5.00 / €7.50 each
Wobble this anatomically correct heart-shaped jelly over your body and let it bubble and lather for a sweet strawberry scent.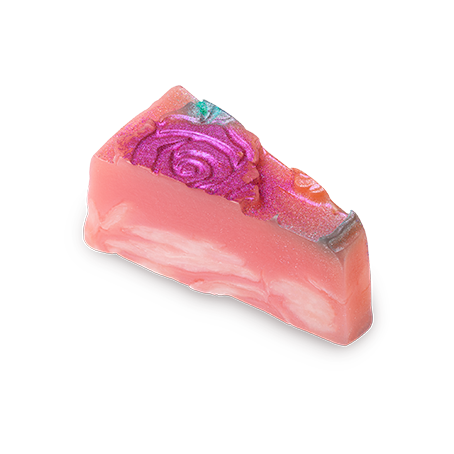 100g – £7.00 / €9.00 each
Get it good when you wash with this moisturising soap, thanks to the rice bran and rapeseed oil. Scented with a rosewater and rosehip oil duo.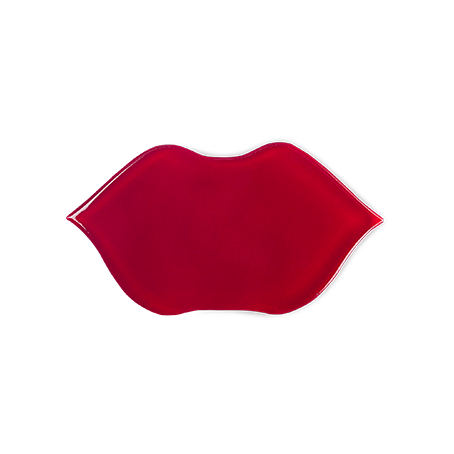 £3.00 / €4.00 each
Prepare to pucker up! Pamper, mask and scrub your lips with almond oil, carrageenan extract and bamboo stem for Cherry Bakewell flavoured kisses.
Gifts, Knot Wraps and Lokta Wraps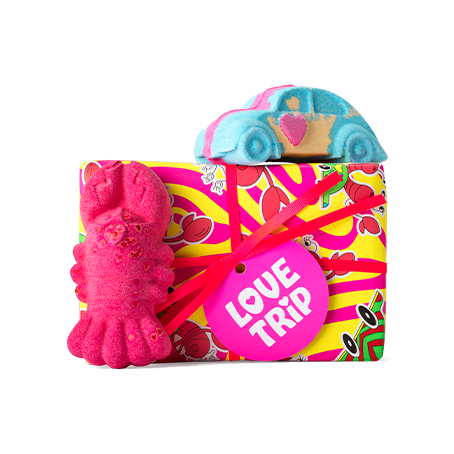 £11.00 / €15.00 each
The design for this gift has been inspired by the Mr Loba Loba and Love Bug bath bombs, both featured in this gift, which is a collaborative design featuring characters created by Carmen Frontera from Lush Spain.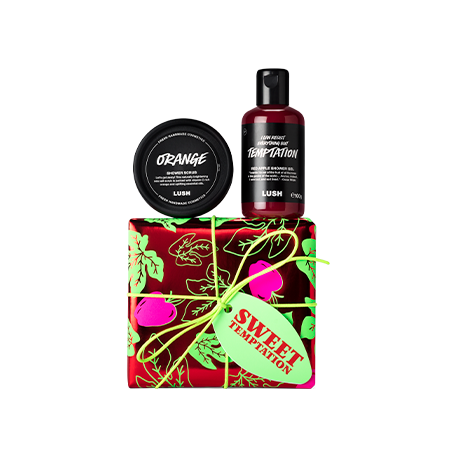 £15.00 / €20.00 each
Taking inspiration from our Valentine's Day 2022 exclusive shower gel, this gift also includes Orange body scrub from our all year round range. The bright red shiny foiled paper is printed with a fig leaf and apple design inspired by the original temptation!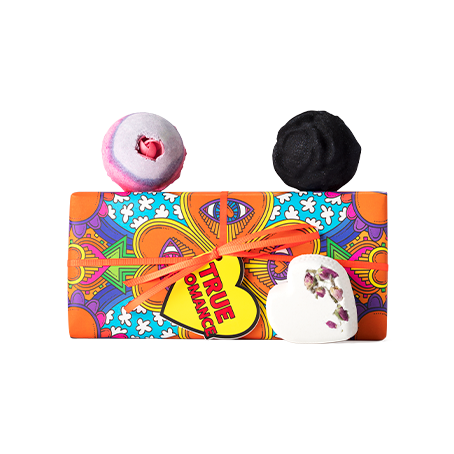 £16.00 / €20.00 each
If Baz Luhrmann designed a gift we think it would look like this! Giving us the style vibes from Moulin Rouge or Romeo and Juliet, this gift includes 3 all year round bath bombs suitable for sensual bathing! This gift was designed by Callum Mackenzie.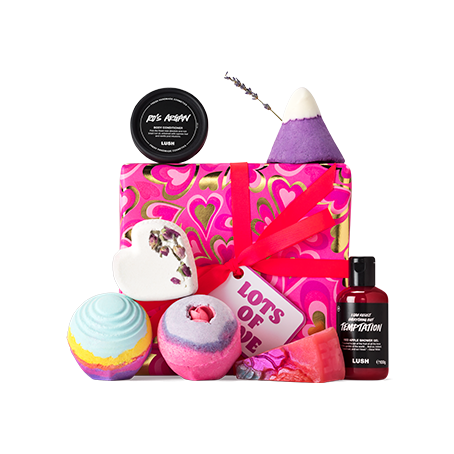 £45.00 / €60.00 each
Printed on paper made from t-shirt offcuts, with luxurious gold foil and bright pink detail, this gift brings customers 2 products from our seasonal Valentine's Day range, and 5 from the all year round range.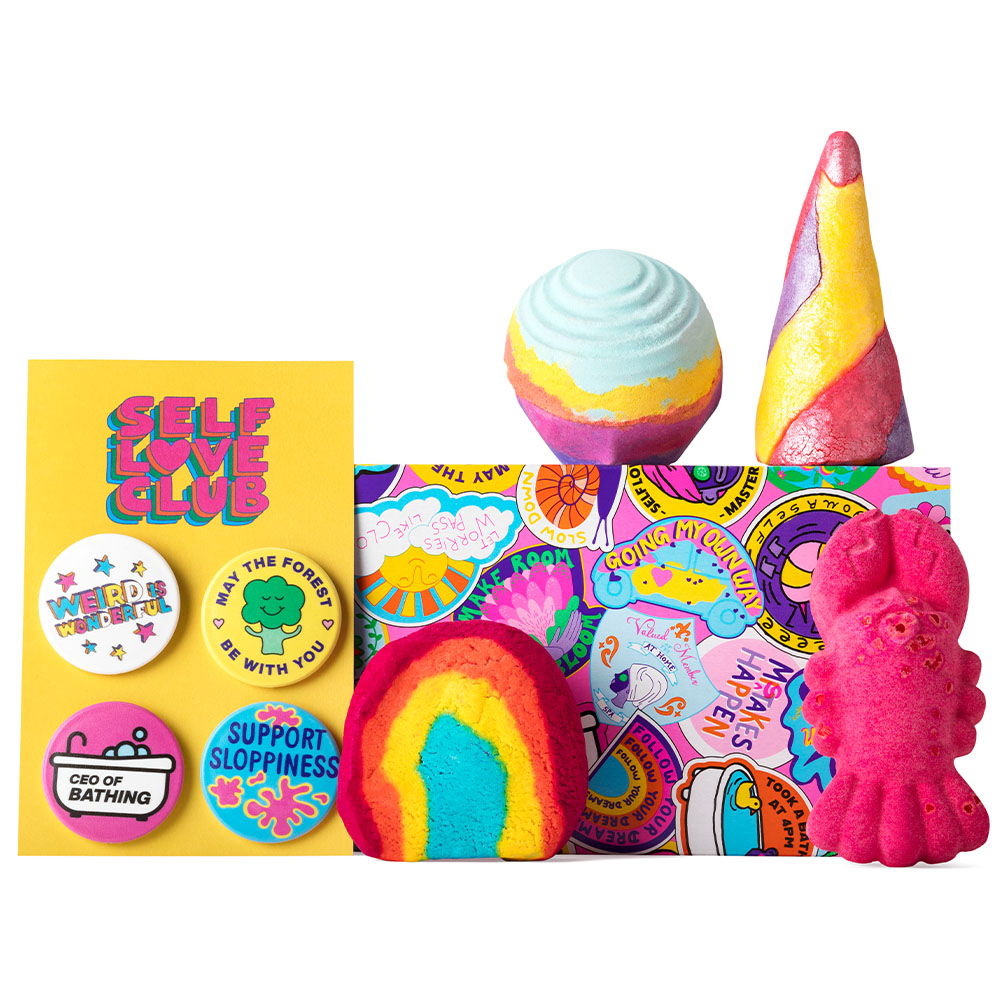 £25.00 / €32.00 each
This bath gift features a combination of best sellers from our all year round range and Valentine's Day range, packed in a sliding box that's ideal for add-on products to be popped in, such as a fresh face mask! It also comes with a set of recycled plastic badges from the box design.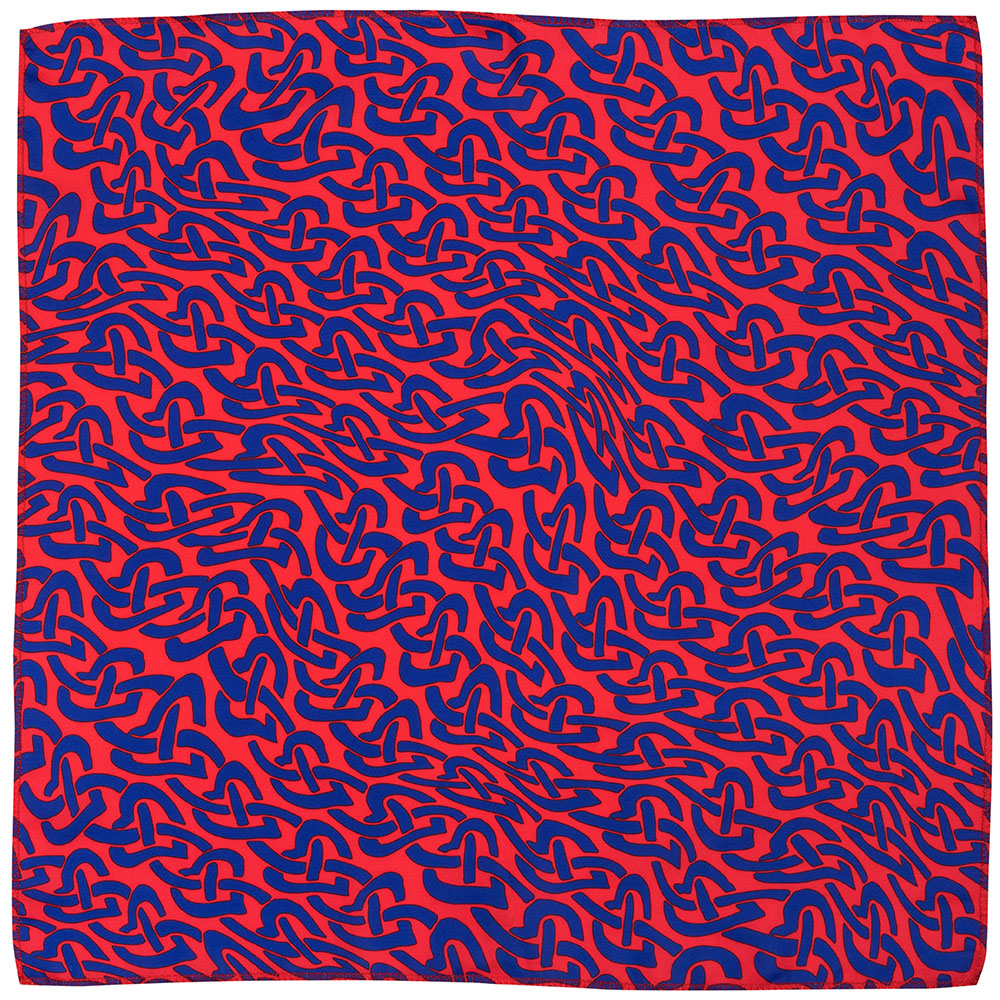 £5.00 / €6.00 each
Inspired by traditional love knots, this  50cm Knot Wrap is made from RPET, and is great for creating small gifts or wearing as a pocket square.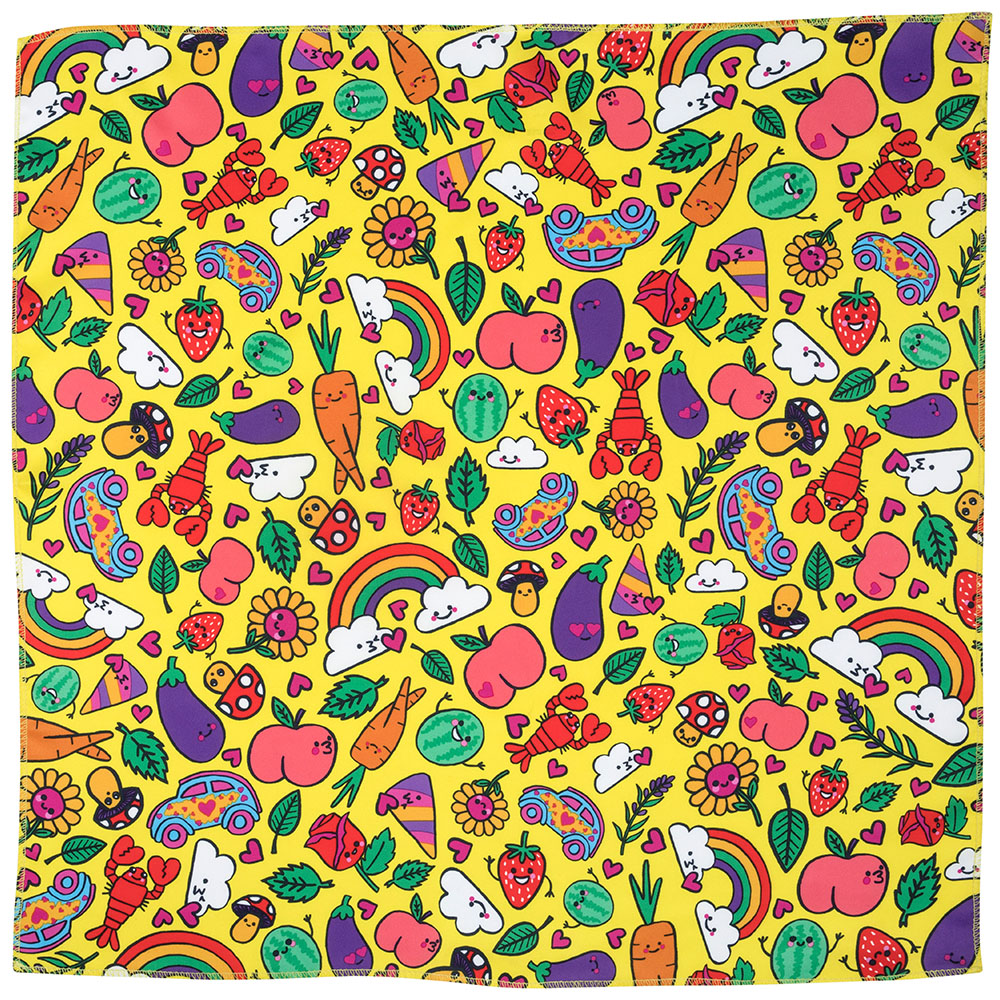 £5.00 / €6.00 each
This design has taken some inspiration from all of the products and characters featured in this year's gifts and products collection!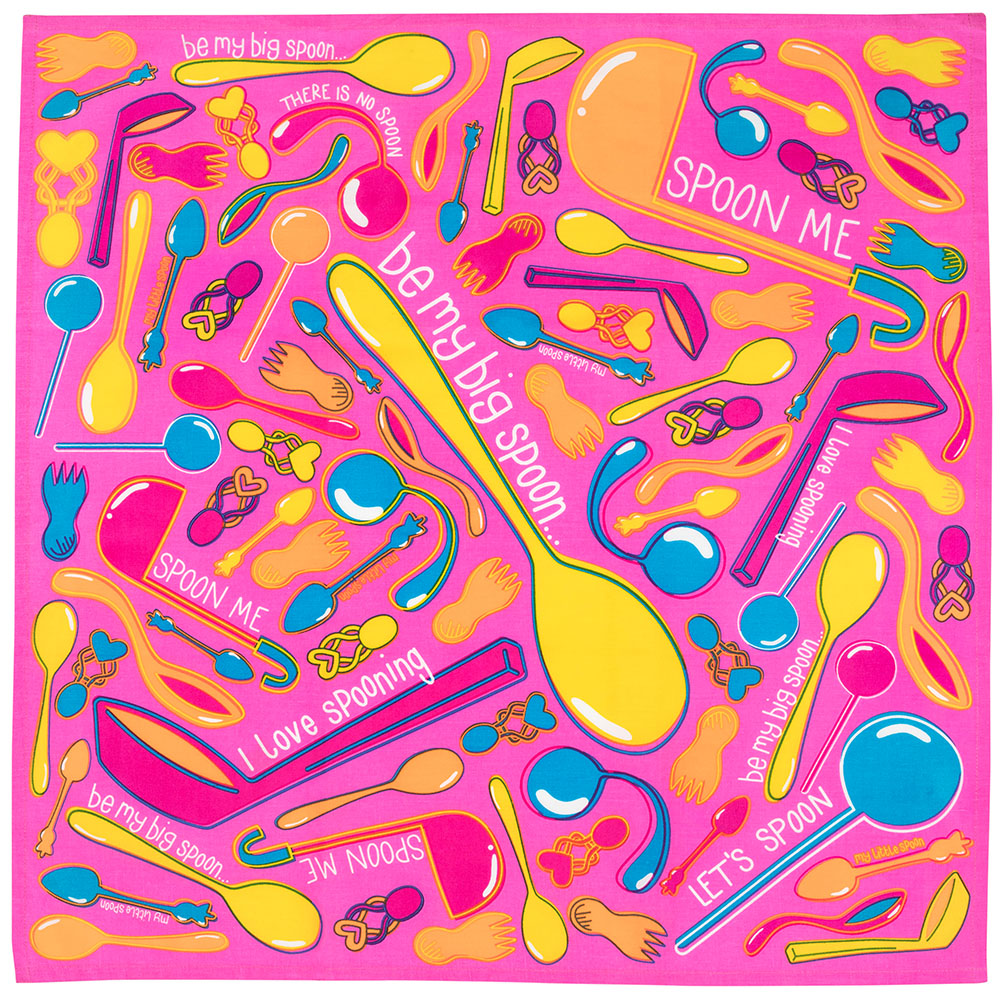 £6.00 / €7.00
This 100% organic cotton Knot Wrap depicts lots of different kinds of spoons, including love spoons of course!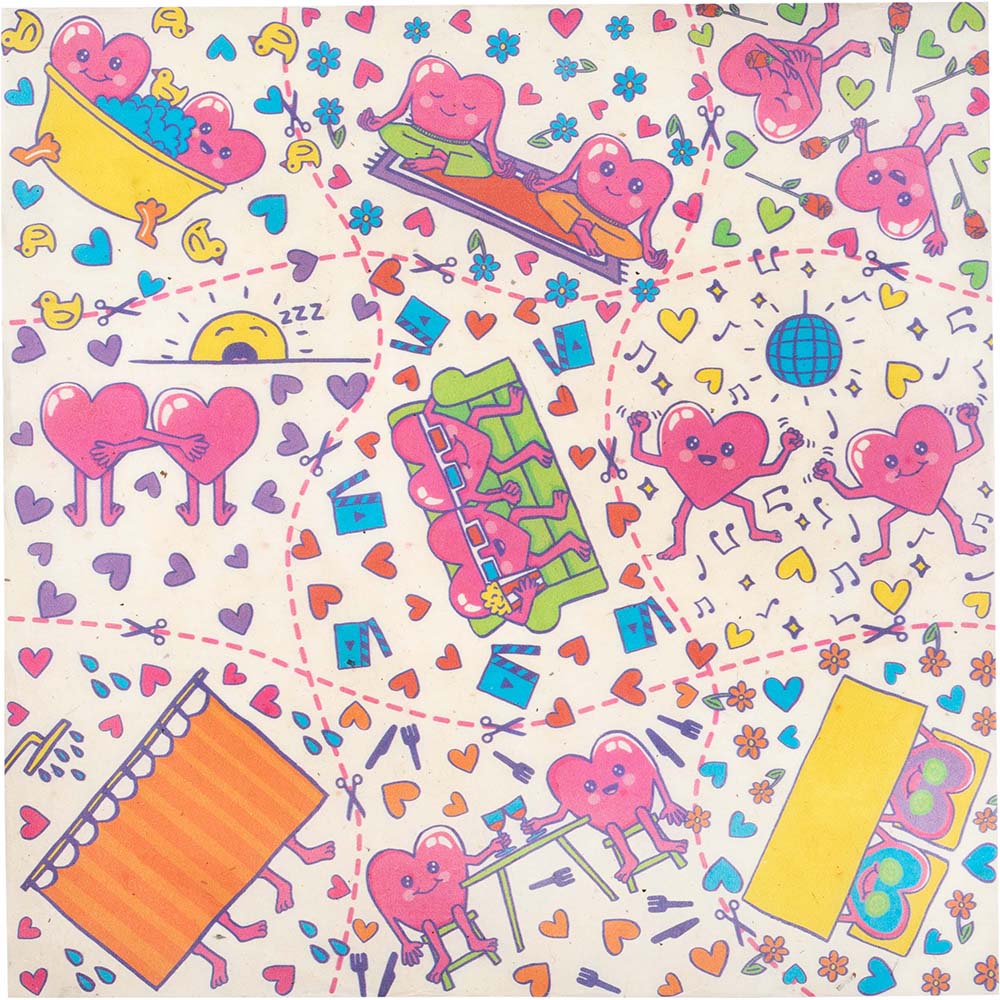 £2.00 / €2.00 each
Get a little help deciding what you want to do on your date night! This 35cm Lokta Wrap can be cut up and the options, such as cinema, dinner or watching a sunset, then picked at random when a little prompting might be needed!
PR Images