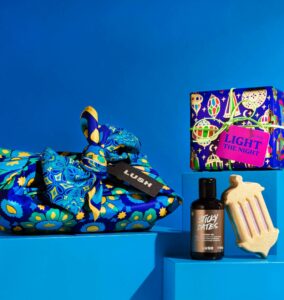 Lush Launch Eid 2022 Collection
An inspired range for Eid celebrations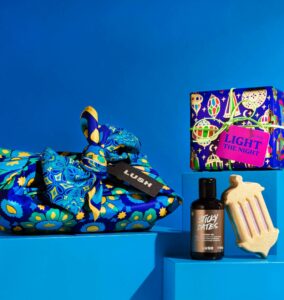 Celebrate Eid alongside friends and family with our beautiful range of Eid gift ideas inspired by Islamic architecture, syrupy dates and self-care bathing rituals.
Through a focus group, Lush looked to the talent of its staff who celebrate Eid to curate a range of products. The range includes gifting ideas for loved ones but also sweet and colourful delights to enjoy some self-care.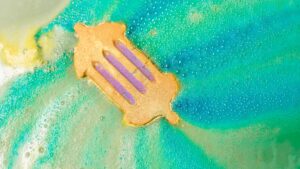 Light the Night bath bomb (£6 / €7.50)
A beautiful jewel-toned bath, inspired by the colours of Islamic art. 
Indulge in this nourishing bath, taking you along a golden river of emerald green, as you relax in a warming, floral bath of luxury. This softening lantern bath bomb is here to 'Light The Night' as you prepare for the day of celebration ahead.
Sacred pomegranate molasses are packed with antioxidants and are said to improve the elasticity of the skin. Antioxidant and anti-inflammatory rose syrup, not only calms the mind but is often used in Eid drinks and sweets. The resin from Olibanum Resinoid creates a thin protective film on the skin, which helps to tone and soothe. Light The Night is sure to illuminate both your bath and your skin!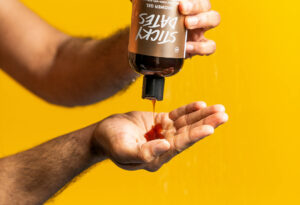 Sticky Dates shower gel (100g £8 / €9)
A decadent delight Start your day right with this sweet treat. Sticky Dates is a delicious dessert of warming, indulgent treacle that will set you up for the day of festivities ahead. Made in collaboration with the Eid Focus Group, this rich formula takes inspiration from dishes that are made around the world to celebrate Eid. A commonality across different countries was the inclusion of dates in these recipes. 
What's inside counts This shower gel boasts a whopping 25% Organic Date Syrup Infusion, made from dates sourced from North Africa, making this a deeply conditioning formula. The fragrant Vanilla Pod Infusion and zesty Fresh Orange Juice are reminiscent of ingredients used in desserts often eaten at Eid. The warm Carob Resinoid and woody Sandalwood Oil round out the fragrance, whilst paying homage to incense and perfume often worn during Eid celebrations.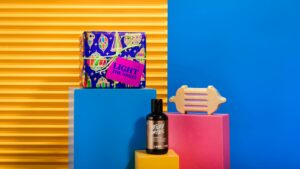 Light the Night gift set (£16 / €20)
Containing Light the Night bath bomb and Sticky Dates shower gel, wash and bathe in this duo of decadent products inspired by Eid celebrations.
This gift takes inspiration from the ornate and brightly coloured jewel tone lanterns that are popular for lighting the night to celebrate together.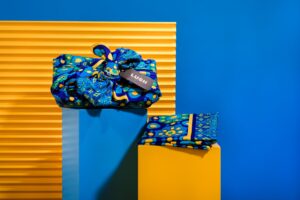 The Light Within Knot Wrap (£12 / €15) This Knot Wrap was inspired by geometric patterns and Islamic architecture. The wrap was chosen to be 100cm and made from recycled plastic so it can easily be worn as a headscarf as well as for wrapping presents for Eid and many other occasions to come! 
Lush's Secret Master Plan – A product for every need… At Lush, it is part of our secret master plan to make products for every need. As a diverse global business, we recognise that it's important to ensure that customers and staff across our worldwide community are able to find products for every occasion including celebrations that involve gift-giving. Working with staff across cultures globally, we aim to make everyone in the Lush community feel included and welcome, as always.
For more information on Lush's Eid range please contact [email protected]