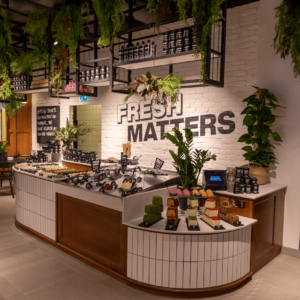 Lush is investing £7.6M in its Retail – announcing new Anchor in Glasgow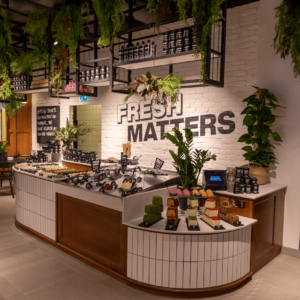 In 2022, Lush is furthering its plans of a retail investment increasing to £7.6 million for growing shops, relocations and redesigns across the UK, Ireland and Europe.



(Image credit: Alan McAteer Photography)
The British retailer last week agreed on a new 15-year lease on 98 Buchanan Street at a rent of £900K per annum. As one of Glasgow's city centre's most iconic buildings, the lease will allow for a wonderful global flagship (anchor) shop to open in Scotland next year.
The building extends over the basement, ground and three upper floors, totalling approximately 20,000 sq ft.
Lush has also just doubled the size of its Bluewater shop, opening Tuesday (5th July 2022).
Lush will also be opening its largest shop in Ireland in the Dundrum Town Centre later this year.
Between January 2022 – June 2023, Lush can confirm the following confirmed:
9 new shop projects across UK & Ireland, including Dumdrum in Ireland, Ipswich, London Victoria station, and as mentioned a new anchor (flagship) shop in Glasgow on Buchanan Street.

There will also be 23 across Europe, including 8 in France, 5 in Germany, and further projects across Spain, Hungary, Austria, Netherlands, Sweden, Italy and Czech Republic.

Lush has already completed on 16 new shops, shop relocations and refits between 28th January 2022 to date, including shops in the following locations:

Leicester (UK), Boulogne (France), Paris (France), Madrid (Spain), Dublin Grafton Street (Ireland), Budapest (Hungary), Mall of the Netherlands, Bluewater (UK) and Berlin (Germany).
At a time when campaigners are also calling on the Government to back a multi-million pound high street buyout fund, why does Lush in particular believe so strongly in Brick and Mortar?
"Since the opening of our first shop in 1995 in Poole, customers have constantly been at the forefront of everything we do – from product invention to customer service. Physical retail has always been important to us, as it enables us to provide our customers with exceptional, award winning service. That interaction and the conversations we have with our customers allow us to determine the product they require to meet any particular need, ensuring they always go away with the right products.
We have been described by customers as an oasis of kindness on the highstreet and this is what we've always strived for; offering expertise and kindness to make people's day. Our shops are a space for the local community to get together, our retailers and shop colleagues are involved in their local communities and we believe that high streets have the opportunity to become community hubs.
Our goal is to keep things exciting for the customer with a flexible dynamic of retail and digital.
Being experiential is not enough, you have to be inspirational."
– Paul Wheatley, Lush Global Property Director
Last year, Lush transformed and reopened its number one shop and Spa in the World on London's Oxford Street.
Over the opening weekend the shop welcomed over 2,800 customers through the door and customers took home over 5,500 fresh handmade products.
As the company looks forward after its single largest market in North America joined the Lush Group, there is an even greater need to ensure that all markets have access to the same products, concepts and online features as our home market so that the strength of the Brand is maximised in each market.
This is not just about adding new shops for growth but really building up the size of its stores so that it can accommodate new concepts; whilst still very much committed to physical retail and will move quickly when the most exciting opportunities arise.
For further information or interview opportunities with Lush's Retail Leadership team, please email [email protected].