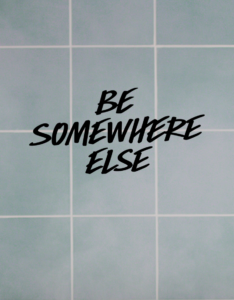 Lush is becoming anti-social
And taking a fresh approach to social media with a new global Anti-Social Media policy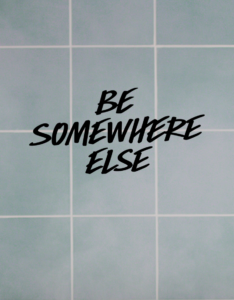 Lush turns its back on Facebook, Instagram, TikTok and Snapchat 
Until they take action to provide a safer environment for users 
Lush have finally had enough, in light of Facebook whistleblower
All Lush brand, retail and people accounts, around the world will be closing
Promises to invest in new ways to connect and build better communication channels elsewhere.
26th November 2021: Global
From 26th November 2021, the global Lush brand will be turning its back on Instagram, Facebook, TikTok and Snapchat, until the platforms take action to provide a safer environment for users.  This policy is rolling out across all the 48 countries where Lush operates.  
In the same way that evidence against climate change was ignored and belittled for decades, concerns about the serious effects of social media are going largely ignored now.  Lush is taking matters into its own hands and addressing the issues now, not waiting around until others believe in the problem before changing its own behaviour.
Company statement:
Like so many teenagers have experienced before us, Lush has tried to come off social media, but our FOMO is vast, and our compulsion to use the various platforms means we find ourselves back on there, despite our best intentions.
So here we are again, trying to go cold (plant-based) turkey.
Having previously attempted this in 2019, our resolve has been strengthened by all the latest information from courageous whistleblowers, which clearly lays out the known harms that young people are exposed to because of the current algorithms and loose regulation of this new area of our lives.
We wouldn't ask our customers to meet us down a dark and dangerous alleyway – but some social media platforms are beginning to feel like places no one should be encouraged to go. Something has to change. We hope that platforms will introduce strong best practice guidelines, and we hope that international regulation will be passed into law.  But we can't wait.  We feel forced to take our own action to shield our customers from the harm and manipulation they may experience whilst trying to connect with us on social media. 
So Lush will be signing out from Facebook, Instagram, TikTok and Snapchat, until these platforms can provide a safer environment for their users.
Lush promises not to be completely anti-social. We will do all we can to find new ways to connect, to build better channels of communication elsewhere, as well as using the older tried and tested routes.  For now we can still be found on Twitter and YouTube – no need to click Like, Subscribe or Get Notifications, people can just pop along to check us out when they fancy.  See here for a full list of where you can find us.  
We've always got a lot to say, but when we climb onto a soapbox we like it to be safe.
For further information and for any interview requests please contact [email protected]  
To keep up to date and be the first to know about further exciting Lush announcements, subscribe to the Lush Newsletter. 
You can find further information on Lush's Digital Ethics here
Notes to Editors
When social turns sour
Lush has always been a social brand, finding unique ways to communicate directly with customers.  From the trailblazing catalogues of CTG back in the 90s and the hugely popular Lush Times newspapers, to the very early customer forum and our quick adoption of social media when it was first developed – Lush's goal has always been to interact with those who love our products and to listen to what they have to say to us.
Lush has also always been about advocating wellbeing.  "We believe in long candlelit baths, sharing showers, massage, and filling the world with perfume" is part of our mission statement and at the core of our very purpose as a business.  
When it gets to a point that our customers' wellbeing is being put in jeopardy because of the channels on which we are trying to connect with them, then something doesn't sit right for us.  We believe that tech should be built for the greater good and impact positive social change, and have campaigned for this over the years. 
2016
On Black Friday in 2016 Lush worked with digital rights organisation Access Now on their global #KeepItOn campaign to fight government ordered internet shutdowns.  The #Error404 bath bomb raised £250,000 for a Digital Fund to support Access Now, but also global grassroots digital activists fighting to keep the internet free, open and safe. 
2018
Then in 2018, in light of Facebook declaring that 29 million users' data had been leaked because of a bug, Lush created and sold a limited edition tote bag at The Next Web 2018 conference with the slogan "What the Zuck?"  Proceeds went into the Lush Digital fund, supporting tech for good initiatives globally.
2019
At The Next Web 2019 conference, Lush partnered with Bits of Freedom, a digital rights organisation based in the Netherlands "focused on privacy and freedom of communication online." Lush made and sold a tote bag with the slogan "Take CTRL"  to create awareness and encourage people to make conscious choices in the way they use, choose and consume technology.  The proceeds from these limited edition bags sold at the event went to Bits of Freedom to support their mission to build a new digital toolbox to inform and empower people to become a more conscious consumer of technology.
Didn't Lush attempt this before?
In 2019, Lush UK stopped posting to Instagram and Facebook due to increasing concerns over how much control these big platforms had on how many people, and which people, saw anything we posted. This interaction is controlled for no other reason than to extract profit for themselves, and the idea that a main route of communication with our customers could be regulated by a third party was worrying.
2020
With the unprecedented arrival of the global pandemic in 2020 and people locked down all over the world leaning heavily on all the features of the internet to keep going, we decided to bring back some limited use of the channels we had mothballed, to offer the only possible service to our customers we had.    
On 15th September 2020, during lockdown, Lush also partnered with IAMWHOLE and Zoe Sugg in Digital Detox Day – to advocate for putting our devices down for one whole day and to focus on our mental health.  The campaign was a huge success, with hundreds of thousands taking part around the world – however feedback to IAW from teens trying to detox from their tech highlighted just how hard it was.  Anxiety, FOMO and phantom alerts all contributed towards many not being able to stay off line for more than a few hours. 
2021
Then in 2021 came the Facebook Files and numerous whistleblower accounts from ex-Facebook employees exposing internal research papers proving Facebook know the very real harms being caused on their platform, but are choosing not to act.  
We at Lush don't want to wait for better worldwide regulations or for the platforms to introduce best practice guidelines, while a generation of young people are growing up experiencing serious and lasting harm.  Now is the right time to find better ways to connect without putting our customers in harm's way. 
It is not enough for companies to just stop placing paid advertising; people and their time are the currency of these channels and we do not want our content to be used by hidden algorithms designed to hold people captive on a channel.
About Lush
When it comes to cosmetics, Lush is known for doing things differently. Whether it's by inventing new products that reduce unnecessary packaging, driving campaigns that reveal untold stories or by raising the bar of what a retail experience can look and feel like. In essence, Lush aims to give more than it takes from society and the environment. And in a world where technology has become an essential part of every business, it is only natural Lush drives best practice when it comes to digital ethics. 
Tech doesn't have to be unethical; it can be built for the greater good and impact positive social change.  We at Lush want a world where Fresh Handmade Tech is built for regeneration, not destruction.  We're ready to start a digital revolution.