Press Release
This year, the Lush Christmas range has been created with the idea of togetherness in mind after such long periods apart from loved ones, and designed with the intention of providing joy for all who receive them.
The Lush Christmas 2021 collection will be available from 22nd September on lush.com and in Lush shops worldwide from 23rd September 2021. For further information please email: [email protected]
Customers can bring back any full-sized Lush plastic packaging to their local Lush shop to be recycled with Lush's new Bring it Back packaging returns scheme.
For each plastic Lush item returned, customers will receive a 50p deposit to spend on their basket that day.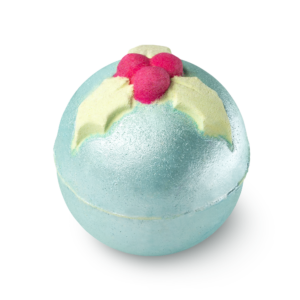 If you feel the festivities carrying you away, this reviving, minty bath bomb will set you back on track. A perfect Christmas gift for someone who just doesn't stop, or gift yourself some quality self care time.
£5.95/ €7.50 each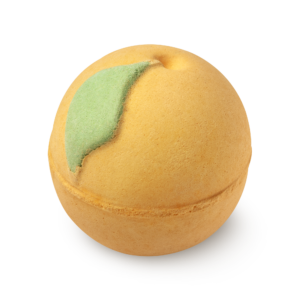 It's time to reinvigorate your Christmas spirit. Even on the darkest days the outlook will be sunny with this glitter-free trio of orange oils fizzing and popping around the bath.
£3.95/ €5.50 each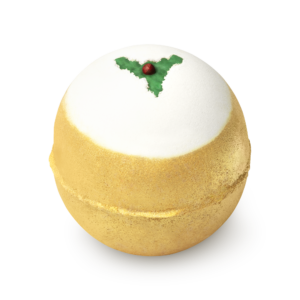 All good in the pud.
Time to celebrate everything the season has to offer. This bright, uplifting Christmas bath bomb is full of fizzy, sparkling citrus and a perfect pick-me-up stocking filler.
£5.95/ €7.50 each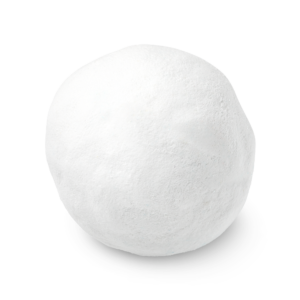 It's snowtime! Throw this snowball into the tub for sparkling eucalyptus and mint fizz. Don't be fooled by the low-key appearance, get ready for a dazzling shimmer show.
£4.95 / €6.50 each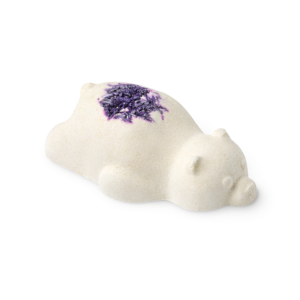 Upgrade your teddy bear and bring bedtime to bath time. The bestselling Sleepy scent will help kids big and small unwind as they sink into the softening milky water.
£2.95 / €3.95 each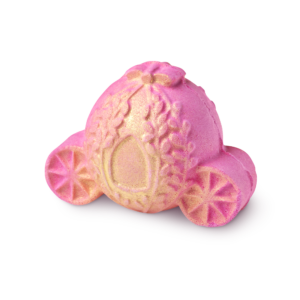 Your carriage awaits! A strawberry-scented, softening bath with twisty swirls of yellow and pink will transport you to a fairytale land that lasts past midnight.
£4.95/ €6.50 each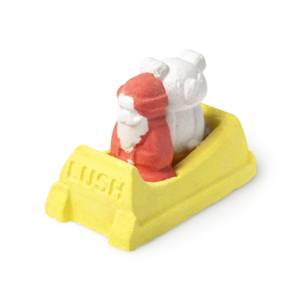 Welcome to the three-in-one Christmas Eve bath!
A perfect Christmas Eve box gift, this bath bomb has three separate elements, great for letting little hands drop their favourite in the bath as they get ready for the big day.
£5.95/ €7.50 each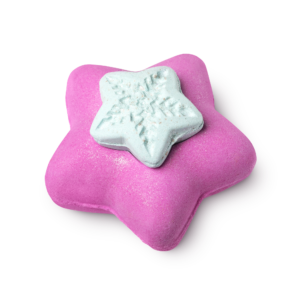 The iconic Snow Fairy scent in a big bathing experience. Secret Santa ideas don't come any sweeter or more magical, complete with bathtime fairy lights.
£7.50/ €9.50 each
This bath bomb happily fizzes around your bath leaving a trail of raspberry scent and popping candy, as you sink into purple starry waters. A great stocking filler, especially when you don't have space for the real thing!
£2.95/ €3.95 each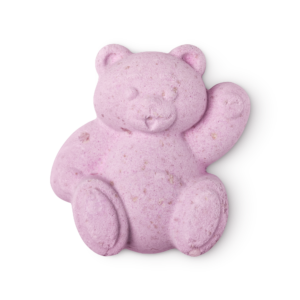 This gentle bath bomb is a perfect stocking filler for all. Softening and moisturising with a subtle vanilla scent. There's a reason this little bear is a festive favourite!
£2.95/ €3.95 each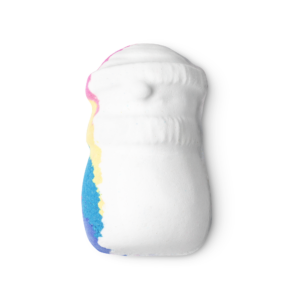 This Christmas bath bomb is a perfect stocking filler idea. Get ready for warm hugs in dreamy-scented water as your snowman glides across the water leaving a beautiful rainbow trail.
£3.50/ €4.95 each
A Christmas bath bomb of glistening snowflakes that swirls around your bath, releasing plastic-free lustre into the candy floss scented waters. Perfect for the Snow Fairy fan in your life.
£4.95/ €6.50 each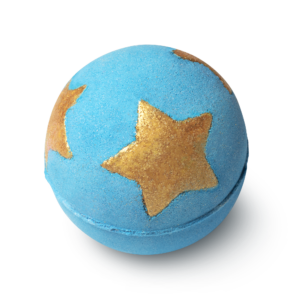 This bestselling Christmas bath bomb will fill your bath with fizzes of honey-scented stardust. Luxuriously moisturising and blissfully relaxing, this is a great gift for bath lovers, whether that's yourself or a loved one.
£4.95/ €6.50 each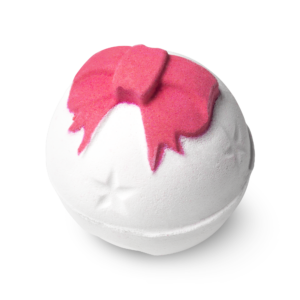 Lay back and soak in the colourful red and blue swirls and softening water with this Christmas bath bomb. Orange oil is an instant refresher for your mind and your skin.
£4.95/ €6.50 each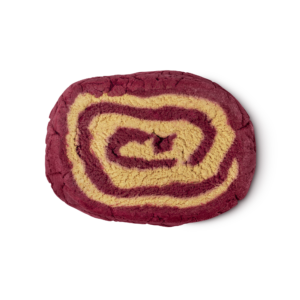 This spicy stocking filler is packed with warming scents of cinnamon and clove. Plastic-free golden lustre shimmers as you sink beneath the foam.
£5.95/ €7.75 each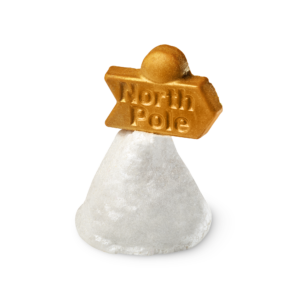 Two-in-one this is a Christmas gift for anyone in need of a touch of luxury. Fruity bubbles, softening oils and shimming lustre. This is the sign you have been waiting for.
£5.95/ €7.75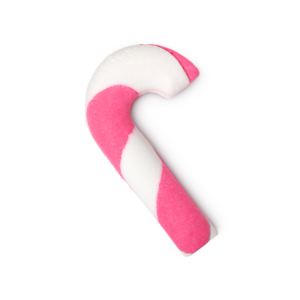 This year's Candy Cane has a new look and a new scent. Refreshing minty bubbles atop candy pink waters, use to decorate your tree before whipping up foam in 3-4 plastic-free bubble baths.
£4.50/ €5.95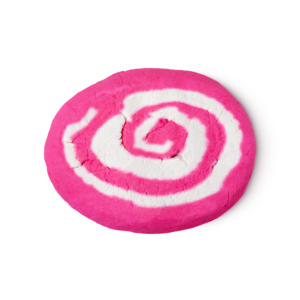 The ultimate Snow Fairy bath awaits. This Christmas transport yourself to a sweet, bubbly wonderland, again and again, and again!
£5.95/ €7.75
£20.00/ €25.00
For sparkle like there's snow tomorrow, lather up in candy-sweet suds that shimmer with magic that comes but once a year in this iconic Lush shower gel. Why not make every day, Snow Fairy Christmas Day?!
£5.00/ €7.00 – 100g
£10.00/ €14.00 – 250g
£17.00/ €23.00 – 500g
£28.00/ €38.00 – 1KG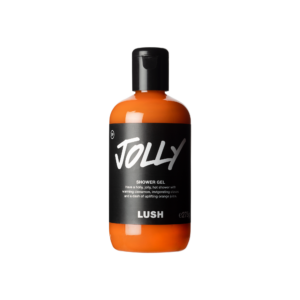 Pack a Christmas punch with a fruity lather. This shower gel is scented with warm, earthy orange while spicy notes of cloves and cinnamon will linger on your skin throughout the day. A perfect stocking filler pick up.
£5.00/ €7.00 – 100g
£10.00/ €14.00 – 250g
£17.00/ €23.00 – 500g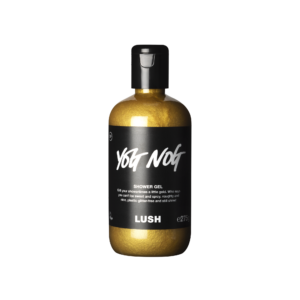 Back for 2021, bearing Christmas gifts of gold and glitter, this sweet caramel shower gel is ready to make anyone feel like royalty. Warming clove bud, vanilla toffee and uplifting ylang ylang oil are set for a truly festive shower experience.
£6.00/ €12.50 – 100g
£12.00/ €15.00 – 250g
£20.00/ €25.00 – 500g
This fruity Christmas shower gel will leave anyone feeling berry festive. A great stocking filler, there's always room for pudding!
£5.00/ €7.00 – 100g
£10.00/ €14.00 – 250g
£17.00/ €23.00 – 500g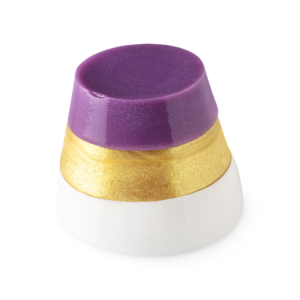 3-in-1 showertime fun awaits with this skin-softening Christmas gift that has something for everyone. Almond milk with rose oil, maple syrup with sandalwood and cherries with soothing pink calamine, it's jelly time!
£11.00/ €15.00 each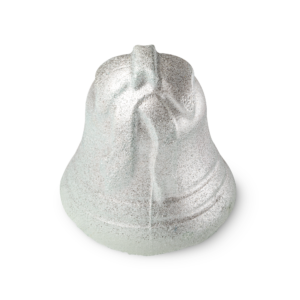 A luxury shower experience awaits with the clean scented wonder. Cleansing and uplifting, this is a Christmas shower experience with bells on!
£3.50/ €3.95 each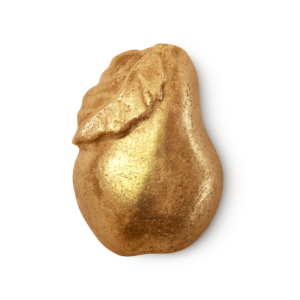 This pear-fectly spicy body scrub is full of hydrating prickly pear oil and exfoliating sea salt to help you feeling softer this Christmas. With an extra crackle of popping candy, get ready for a treat of all your senses.
£6.00/ €7.50 each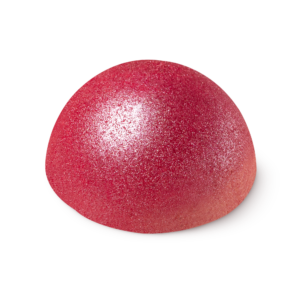 Wash with this cherry and almond shower bomb and enjoy the smoky cedarwood and sweet almond essential oil scent of this plastic-free Christmas shower experience. Rudolph with your nose so bright, won't you soften my skin tonight?
£2.95/ €3.50 each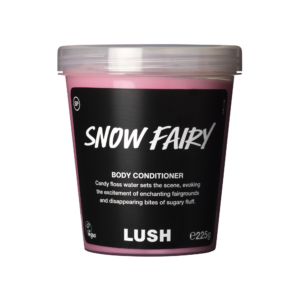 For the sweetest Snow Fairy soft skin, this candy floss scented body conditioner will moisturise and protect with Fair Trade organic cocoa butter all Christmas long.
£9.00/€12.00 – 100g
£16.00/€21.50 – 225g
£27.00/€36.00 – 475g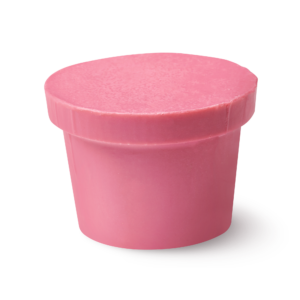 Snow Fairy in packaging-free form. This sweet, soothing body conditioner is back again. Take into the shower or bath, once wet it creates a soft creamy milk on your skin to moisturise and protect.
£9.00/ €12.00 each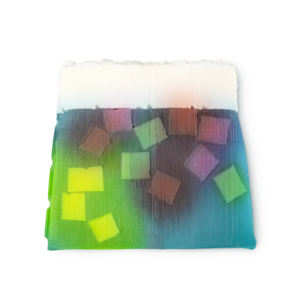 This plastic-free Christmas soap has a popping candy crust, soya milk centre and zesty grapefruit scent that brightens your day. Plus it looks so good you'll want to have it by the side of your sink all Christmas.
£5.00/ €6.50 each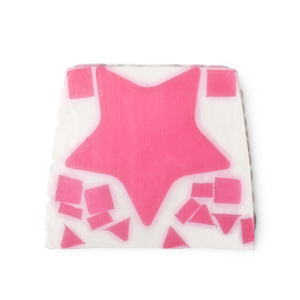 Wave a magic wand (or this Snow Fairy soap) to have the cleanest hands in all the land. The candy floss sweetness will fill the air with this Christmas soap proudly sat by your sink. Plastic-free and full of magic.
£5.00/ €6.50 each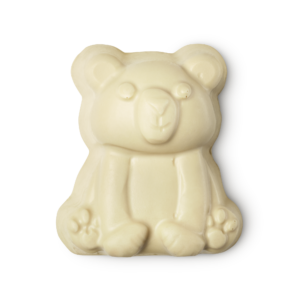 Rroarr! Wash your paws with me for marzipan softness. This Christmas soap can sit by your sink all season, or make a cute stocking filler to gift to anyone looking to up their hand washing game.
£5.00/ €6.50 each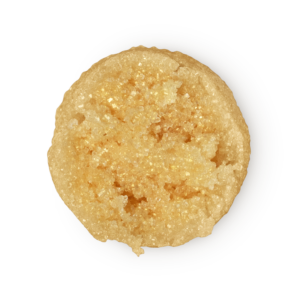 This fruity pineapple and warming ginger sugar scrub is here to prep party lips. Get ready for a stocking filler that brings sweet scented softness that lasts all season.
£5.95/ €7.95 each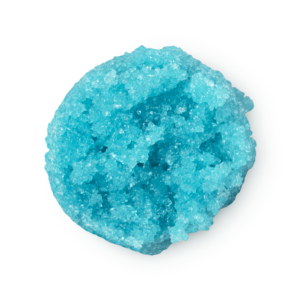 Soft, raspberry-scented lips await with this natural sugar exfoliator. Buff and polish your way through the season or wrap up as an ideal stocking filler for anyone who likes sweet kisses.
£5.95/ €7.95 each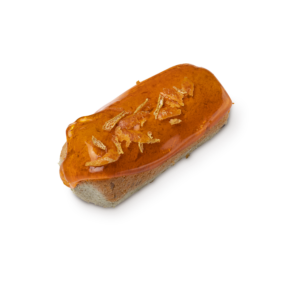 Up your skincare game this Christmas and cleanse and polish your face with this carrot cake and lemon drizzle inspired cleanser. Made with ground almonds and tahini, this cleanser is not only milky and creamy but provides the vitamin rich benefits of lemon and carrot too!
£9.00/ €11.50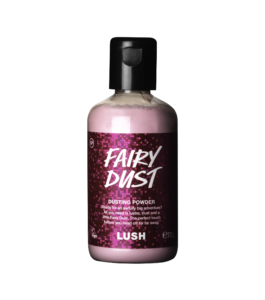 Ready for a Christmas adventure? You don't have to wing it, all you need is lustre, trust and a sprinkling of Fairy Dust. This sugar-sweet and supremely pink dusting powder is the perfect finishing touch before you head off far far away.
£7.50/ €10.00 each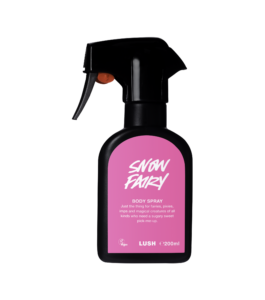 Sweet Christmas body spray, just the thing for fairies, pixies, imps and magical creatures of all kinds who need a sugary sweet pick-me-up.
£20.00/ €25.00 each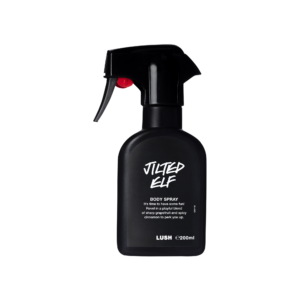 Fruity, sweet and a little bit spicy. Jilted Elf is not to be left behind this Christmas. For those who are mischevious, playful or for those that want to smell postively good – this exclusive vegan body spray is for you.
£20.00/ €25.00 each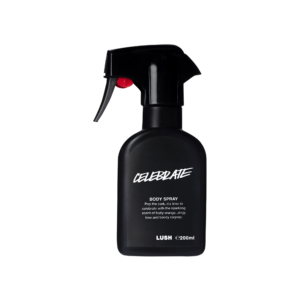 Pop the cork on this Christmas body spray, it's time to celebrate with the sparkling scent of fruity orange and zingy lime.
£20.00/ €25.00 each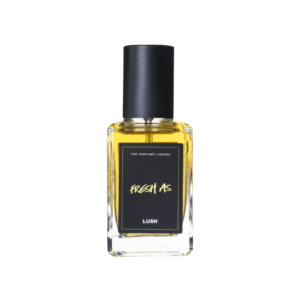 A vegan perfume with bracing fir needle absolute and hints of balsamic benzoin resinoid, you'll soon be feeling fresh as…
Also available as a solid perfume and single use washcard.
£50.00 / €70.00 – 100ml
£25.00 / €35.00 – 30ml
£10.00 / €13.00 – Solid Perfume
£2.00 / €2.50 – Washcard
PR IMAGES