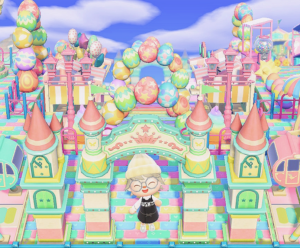 Have you ever wondered what a Lush island would look like?
Lush launches curated island on Nintendo's Animal Crossing™: New Horizons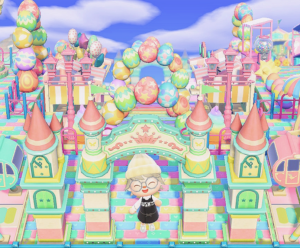 For the first time, Lush has brought its visions and creativity to life for gamers launching the 'Lush' island for players of Nintendo's Animal Crossing New Horizons. Players can visit via this Dream Address: DA-7313-2344-6006
Following the launch of the Adventures in Bathing collection, players will be able to explore colourful and covetable areas of the island inspired by each bath bomb. Inspiration for each bath bomb can be found on the Lush Pinterest.
If customers have ever visited a Lush shop or even the factories in Poole, Dorset, they'll quickly notice where they are upon stepping through the doors of the Lush house. The products surrounding the room and even the sound of hustle and bustle, it immediately evokes the feeling of shopping in a Lush shop.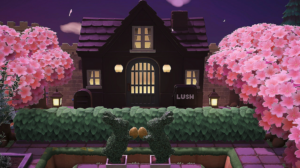 While the island certainly captures a lot of Lush's assets familiar to so many, there are also some beautiful conceptual areas, with one in particular dedicated to The Snow Fairy animation.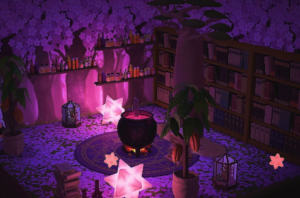 The Lush ACNH island was designed and created internally by island designer Sylvia M.A, who also works at the Lush Nottingham shop.
Notes for Editors
About Nintendo
"Nintendo is an international leader in the interactive entertainment industry, and develops, produces and markets software and hardware. Our games and our TV-linked and mobile consoles set the standards in terms of games that are fun and challenging, family-friendly entertainment."
Source: https://www.nintendo.co.uk/Corporate/Career/About-Nintendo/About-Nintendo-825979.html
About Animal Crossing™: New Horizons
"Escape to a deserted island and create your own paradise as you explore, create, and customize in the Animal Crossing: New Horizons game. Your island getaway has a wealth of natural resources that can be used to craft everything from tools to creature comforts. You can hunt down insects at the crack of dawn, decorate your paradise throughout the day, or enjoy sunset on the beach while fishing in the ocean. The time of day and season match real life, so each day on your island is a chance to check in and find new surprises all year round"
Source: https://www.nintendo.com/games/detail/animal-crossing-new-horizons-switch/
For further information, or for interview opportunities, 
please email [email protected] and [email protected]