We've seen bountiful glimpses of innovation through the years in Lush – from vegan Jelly for your shower to pocket-sized paper for washing your hands, now-bathroom staples such as Bath Bombs and Shampoo Bars to the weirdly wonderful Showders, Shower Bombs and Jelly Bombs.
But, do you ever wonder what and who is behind these creations? What makes Lush, Lush?
Behind the colours, scents, and fizz, behind the doors of 29 High Street, Poole, you'll find a family who bind it all together. A team of inventors, co-founders, and colleagues with their own personal stories; and their own, special-kind-of love for Lush and invention.
As Rowena Bird (co-founder and inventor) describes Lush: "We invented the company the way it is, and allowed the space for invention to flourish throughout, we're still innovating over 25 years later. Lush is a loose weave that allows things to grow inside, anything can flourish up and throughout. It's all interconnected. It's not a solid membrane that nothing can penetrate. If you have a skill, imagination, a love of putting things together and making things happen, it's there for you to invent."
Our customers trust us with their skin and their hair, and we invent products that cater for every need our wonderful customers may have. We want to create a product that's useful for people at every stage of their (potentially 100 year) life. They trust us to use the finest ingredients, sourced in the best ways and formulated with care to create products they love. And it's a trust we take seriously. 
Handmade products
All of our products are made fresh, by hand, every day…
Fresh cosmetics
Fresh isn't just important to us, it defines us…
66

%
of our range is Naked
Timeline
Iconic Product launches
1995
Our first bath bombs – Aqua Sizzlers
1995
Blue Skies And Fluffy White Clouds
2004
Blackberry Bath Bomb
2009
Synaesthesia spa treatment
2018
Renee's Shea Soufflé
6.6

m
Shampoo bars sold in 2019
We invented Shampoo Bars in 1988
Economical, naked and self-preserving; what's not to love about solid shampoo bars?
In 2019 we sold 6.6 million shampoo bars saving over 19 million shampoo bottles ending up in landfills!
Small but perfectly formed, our solid shampoo bars can last up to 80 washes, replacing the need to buy three bottles of liquid shampoo.
Invented at Cosmetics to Go (the company that came before Lush), "Shampoo bars were one of the first patents that we ever achieved," explains Mo Constantine. "Working with Cosmetic Chemist Stan Krysztal, we developed the idea of pressing shampoo needles and then adding in active ingredients for different uses on the hair."
Our New shampoo bar is made with lots of stimulating ingredients like clove, cinnamon, peppermint and even nettles to get the blood rushing to your head and your scalp tingling. Our shampoo bars travel far and wide, so New is labelled with our #BeCrueltyFree message, a nod to our Fighting Animal Testing policy, wherever in the world it ends up!
In fact, we love being ahead of the crowd so much, we created a piece of packaging that quite literally fights climate change. Our cork pots remove more carbon from the environment than they produce, with each one eliminating 1.2kg of CO2e from the atmosphere.
The perfect bathroom accessory for any eco-activist. In July 2019, we received 6,000 cork pots by sail boat that came straight from Portugal into Poole Harbour – our first carbon neutral shipment.  Watch the journey.
Originally named INASIA bars, back then we used to wrap them in foil, but at Lush we like them naked!
197

k
Honey I Washed The Kids sold
Shop Soaps
Get your hands on the amazing collection
Palm free soap bases
When we first looked at soap, back in the early 90s, most of the soap on the market was being made from animal fat. We wanted to move away from this, so we tried to make it from vegetable fats, one of which was palm oil.
Later we realised far too much palm oil was being used globally and we learnt about the environmental disaster that it had created.
Upon learning about the terrible environmental and social effects of palm oil production, we decided to remove palm oil from our soap base in 2008. Our goal is to become 100 percent palm-oil-free, and switching our soap base was a big first step.
We didn't want to return to animal fat so we started to make soap from coconuts, rapeseed and friendlier stuff.  For cosmetics companies, buying a pre-made base has been part of the soap manufacturing market for years. Yet experimenting with distinctive soap bases in-house has enabled us to create a greater range of textures, lathers and ingredients, leading to greater creative control and ingredients transparency.
It's also been an opportunity to remove less beneficial and unsustainable materials, such as monopropylene glycol and palm oil.
Until recently we've been unable to say that our soaps are 100% palm free. Although our soap bases have been palm-free since 2006, we were concerned that the sodium lauryl sulphate (SLS) which is one of the ingredients which helps to create an abundant and rich foam, and the sodium stearate, which makes soap solid, were derived from palm oil. However, we've now developed our own in-house soap base made from Fair Trade organic cocoa butter, extra virgin coconut oil and organic castor oil, mixed with sodium hydroxide to induce a reaction called saponification. This creates the lathering solid base of the soap on which infusions, juices or oils are added to benefit the skin and provide fragrance.
This clever new formulation means there's no need to add SLS or sodium stearate and, as it's made in-house, we can guarantee that the entire soap is free from palm oil and palm derivatives. We're now busy developing a palm-free sodium stearate that doesn't compromise the quality of the end product. We've worked with our manufacturer to design a material that's made from leftover olive oil, to create a closed-circle production. The good news is that it works — but not as well as we'd like.
You don't like soap? It's our job to invent one that you can't resist. That's what we're here for.
Meet the Inventors
Many of Lush's co-founders remain product inventors to this day. Pioneering new products and creating cosmetic best sellers is all in a day's work for Mo, Mark, Helen and Ro. They're joined by a team of inventors these days too…
Emma, Jack, Michelle, Wesley, Jason, Gary, Ale, Claire, Sarah, and Daisy are all part of the incredibly talented inventor team.
The way the team approaches product development and innovation contributes to our Secret Lush Masterplan of Making Perfect Products for every need, Being number 1 in every category and Creating a cosmetics revolution.
9770
FORMULAS CREATED BY HELEN AND MARK ALONE
We invented best seller Mask Of Magnaminty
We invented this mask 40, yes 40 years ago! As with all Lush products, formulation is key. Whether it's choosing the right exfoliant (we went for plenty of aduki beans), to create a fragrance that will set just the right note (chocolate mint anyone) or ensuring the mask spreads easily, dries out and firms the skin. We wanted to build a superhero of a product to save skins the world over….
100

%
FRESH, HANDMADE AND CRUELTY FREE COSMETICS
Since 1995
Fresh and Flowers
All our products are Fresh, made and sold to you in less that 21 days, with a Made on date as well as a use by – clearly shown on the iconic batch stickers. Besides natural ingredients being fresher by nature, probably travelling less as they need to arrive sooner. Fresh products should also have the benefit of less waste. In 2017 we opened our first 'fresh' shop is set to open in Paris alongside the usual French bakers and florists, and yes we sell flowers! We encourage customers to pop in for a fresh, handmade beauty treat – buying cosmetics like you do fresh bread or fruit.
3500

k
of Lemon's squeezed for Fresh products
2010
We invented Lush Spa
Lush Spa treatments are formulas, each using a combination of music, massage, fragrance and holistic techniques to rejuvenate the mind and body. Each moment is a combination of synchronised movement and free-flowing music. We've reinvented how a Spa experience on the high street can feel, why not give it a go…
We invented our own closed loop
Our black pots are more than iconic, they are the perfect material to be processed in our very own 'Greenhub'. When you bring back your clean, empty Lush pots, we shred the pots into small pieces of plastic which are then processed into smaller pellets. These pellets are then combined with other recycled plastics to be remoulded into more Lush black pots…
Reinventing supply chains
We feel that our ingredients should be bought in a respectful way safeguarding the environment and the social impact. Lush supports Fair Trade and Community Trade initiatives. We find out what impact our buying has on the people and environment and make responsible decisions regarding from where, from whom and how we purchase ingredients and packaging for Lush.
And we're not done yet!
We're still creating perfect products for every need – so watch this space for more amazing Lush products for every bathroom…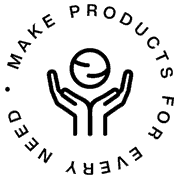 Read more on the Secret Lush Cosmetics Masterplan…