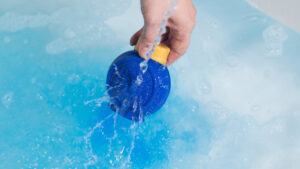 Introducing Reusable Lush Bubble Bottles
Introducing Reusable Lush Bubble Bottles! #LushPerfume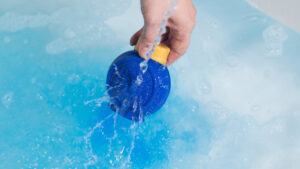 Lush has launched seven reusable bubble bottles available exclusively online from uk.lush.com and in Lush Perfume Libraries. Inspired by perfumes from Lush's past, bubble bottles resemble vintage perfume bottles found in Lush Co-founder, Mark Constantine's perfume cabinet and not only look beautiful but smell amazing! 
Bubble bottles shake up the notion of liquid bubble bath, taking vibrant colours and exquisite fragrance to create a unique perfume and bathing experience. Simply hold them by their wax tip and swirl them in your bath water until it is brimming with beautiful bubbles, then take it out and store in a cool, dry place until you're ready to summon splendid suds again. 
Each bubble bottle is also scannable using the Lush Lens feature on the Lush Labs app, allowing customers to easily learn about their products without the need for packaging.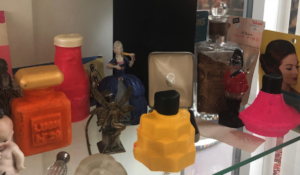 INTRODUCING…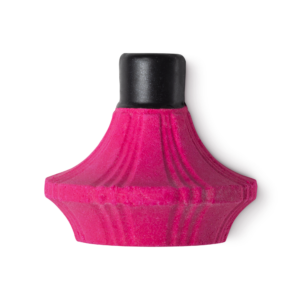 Keep it Fluffy bubble bottle (£10 each)
Lie back and dream of old school glamour. Powdery vanilla and uplifting lemongrass pair perfectly to create pretty pink bubbles that'll keep it fun,keep it fragrant and keep it fluffy. This fragrance is made with Regenerative Rose from Pakistan. Read more about this beautiful ingredient on the perfume library site here.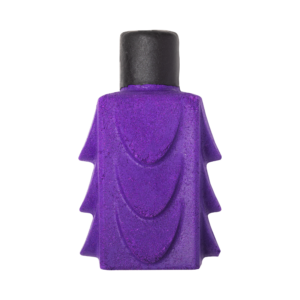 Cocktail bubble bottle (£15 each)
The roaring twenties are back so grab yourself a cocktail! A dash of delicate rose and an equal measure of sensual jasmine transport you to your very own 'soak'easy, the smoky scent of ho wood bringing to mind the hazy atmosphere of a secret dancing establishment.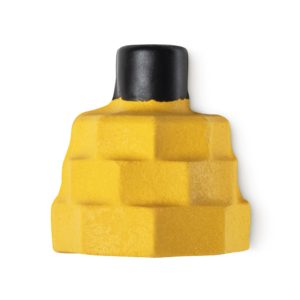 1000 Kisses Deep bubble bottle (£10 each)
If 1000 baths are not enough, try this reusable bubble bar for endless suds. Lose your heart to an amorous blend of warming myrrh, animalic labdanum and peachy osmanthus. Overflowing with luxurious essential oils, 1000 Kisses will perfume your skin and leave you smelling sweet for intimate encounters.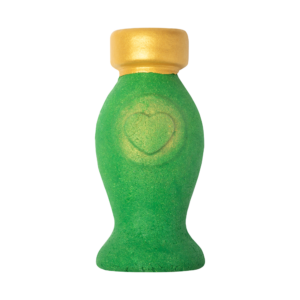 Make a little room in your heart for this gorgeous green bubble bottle. Its bewitching aromas of lemongrass, ylang ylang and bergamot are sure to turn heads and have your heart fluttering like the rush of love at first sight.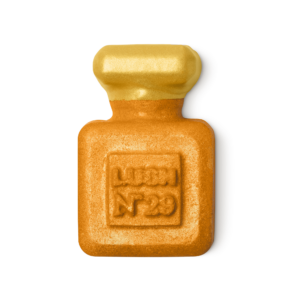 Karma bubble bottle (£15 each)
Be transported to 1960s London with this decadent patchouli and spiced orange reusable bubble bar. Feel peace from within as you float away on a smoky breeze, the signature Karma scent enveloping you.
Dear John bubble bottle (£15 each)
An intimate fragrance that evokes the comfort we often feel in company of someone familiar. This perfume bubble bar will fragrance your skin with a hearty blend of earthy cedarwood, complex vetivert, sweet coriander seed and peppery clove bud oil. Currents of freshly brewed coffee and tobacco flow throughout this luxury bubble bath.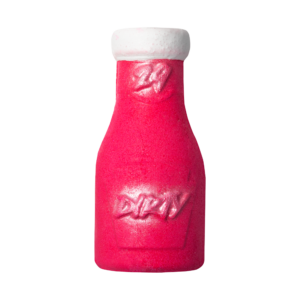 Dirty bubble bottle (£10 each)
Whether you tap or shake your bubble bottle, it has to be Dirty. Dip into a refreshing pink bath with cleansing spearmint and warming sandalwood and let the tide wash away the day.
To keep up to date and be the first to know about further exciting Lush announcements, customers can subscribe to the Lush Newsletter. 
For further information on new and exciting Lush Perfume launches, please click here.
For interview opportunities with Lush Perfumers please email [email protected]
About Lush Perfume
A centre of excellence for perfumery and fine fragrance, Lush Perfume Libraries house a collection of fine fragrances from the Lush archives, new fragrances and books on perfumery. There are currently nine Lush Perfume Libraries globally (including Birmingham, Liverpool and London's Oxford Street) as well as Lush's online Perfume Library.