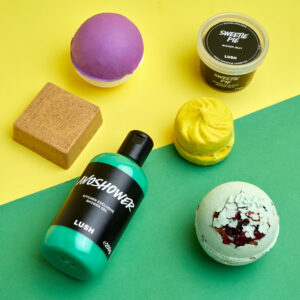 One year of #LushKitchen Subscription
Happy birthday to the Lush Kitchen subscription service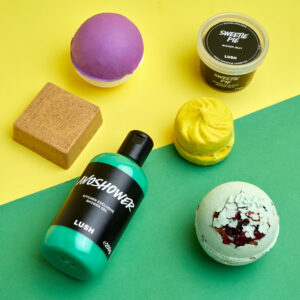 #LushCommunity
The Lush Kitchen subscription box is the first subscription service venture Lush has explored. It is an exciting opportunity for Lush fans to get their hands on a mix of some old favourites and exclusive products directly from the inventors. In May, Lush is celebrating one whole year of subscription boxes. 
Previous boxes have included iconic Lush products such as Abombinaball bath bomb, 29 High Street Shower gel and Vanilla Dee-lite body lotion. Kitchen subscribers even got to try the best selling Beauty Sleep face mask before hitting the shelves across all of Lush's 48 markets. For May's birthday box, it looks like Roller bath bomb, a customer favourite from 2016 will be included based on subscriber votes so far.
The Lush Kitchen subscription box is a monthly subscription service delivering fresh handmade exclusive products, voted for by subscribers, directly to their door. Every month the customer will receive 4-5 exclusive products. The contents of every box is based on subscriber votes from a changing monthly menu, plus one or two surprise goodies chosen by Lush inventors. 
Each month subscribers will have a new menu to vote on and the most voted for products will be in that month's box. Kitchen subscribers have submitted over 294,000 votes to date. By signing up to be a Lush Kitchen subscriber you will also become members of the Lush kitchen community with exclusive insider access to the Lush world! To get your hands on May's birthday box, subscriptions must be completed by April 5th.
What's next for Lush Kitchen?
More exclusive products from Lush's archives as well as brand new, first look innovations will be heading out to Kitchen subscribers over the coming months. Behind the scenes, the Lush Kitchen team are working on brand new features and opening up the lab doors a little wider to share the innovation experience more with the community.
To subscribe to the Lush Kitchen box, please visit this link: https://kitchen.lush.com/en
For further information, imagery or interviews please contact [email protected]