we're hiring!
Lush drops 1,000+ scent-sational new seasonal roles at shops across the UK & Ireland
Fresh, handmade cosmetics company Lush is on the hunt for over 1,000 new seasonal team members at shops across the UK and Ireland.
As the festive season approaches, Lush is looking for people to join its talented shop teams to promote its all year round products, as well as its festive gifts.
Lush pays the real Living Wage, because 'a hard day's work deserves a fair day's pay' regardless of the age of the employee. The employer puts its people first and fights cruel practices like animal testing, promotes regeneration, and shows that it is what's inside that counts – including the finest ingredients and essential oils.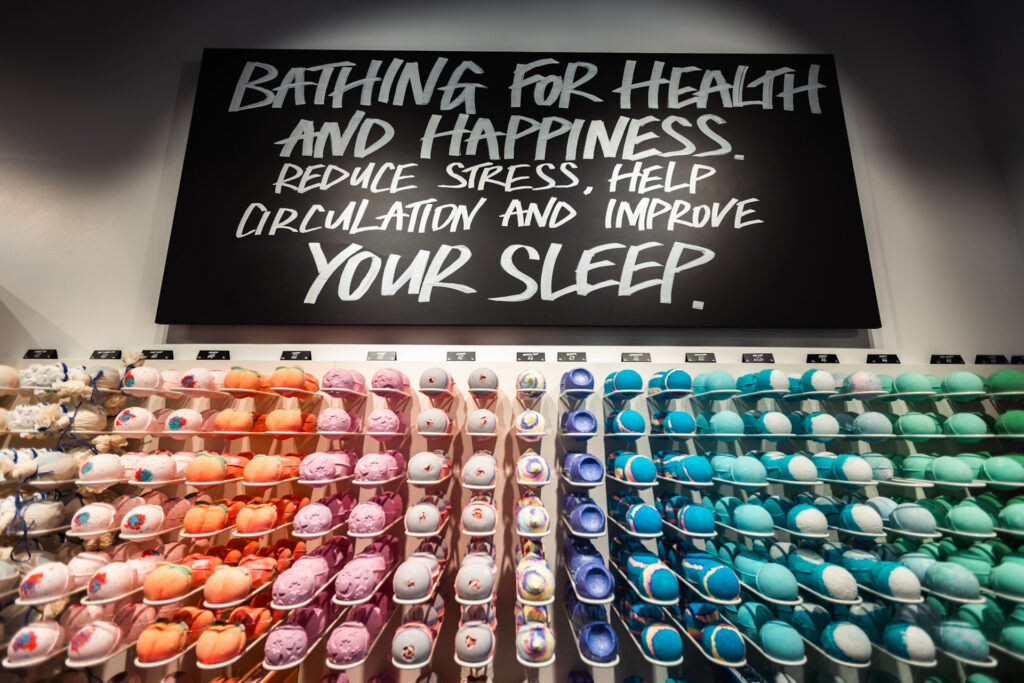 Teamwork, communication and a genuine passion for delivering exceptional customer service are all requirements for the roles, with various contracts available across the British Isles.
Kasey Swithenbank, retail lead at Lush UK&I, said: "There's something magical about working on our shop floors over the seasonal period… you get to be part of thousands of people's celebrations!
"Not only do we have great pay (we're a Living Wage employer) and benefits (50% off most products and Lush Spa treatments), when you work at Lush you're part of something much bigger than cosmetics on the high street.
"You'll be helping to increase the amount of money we donate to small grass root causes, contributing to the rewilding of our planet and boosting biodiversity, and helping us reduce the use of plastics in the cosmetics industry. You'll be making people's day by using our random acts of kindness policy, and you'll be joining what I believe is the most fun place to work – but I might be biased there!"
For the full list of roles and to apply, head to https://lush.pinpointhq.com.

About Lush
Since establishing 27 years ago, Lush has been driven by innovation and its ethics. Creators of pioneering beauty products such as the fizzing bath bomb, shower jellies and solid shampoo bars, Lush places emphasis on fresh ingredients like organic fruits and vegetables. Lush fights tirelessly against animal testing and operates a thoroughly comprehensive Ethical Buying department, developing fair and direct trade initiatives. Lush leads the cosmetics industry in combating over-packaging by running public awareness campaigns and developing products that can be sold 'naked' to the consumer without any packaging.
Today Lush operates in 48 countries with over 886 shops, 38 websites shipping worldwide and a global network of native apps, broadcasting channels and digital communities in over 30 languages. 
Check out the Lush newsroom here. For further information or interview requests please email [email protected].