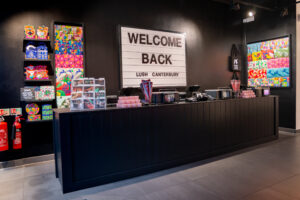 Lush Canterbury to reveal new look shop
and invite customers to make their own bath bomb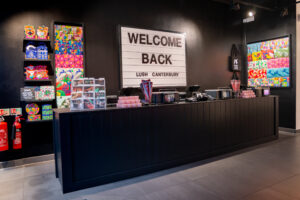 Lush Canterbury, new store look to be revealed on 2nd December 2021
On Thursday, 2nd December at 12 pm, fresh handmade cosmetics brand Lush will reveal the new look of its Canterbury shop. The shop will be the second of several shops across the UK&I and Europe to reopen with a new customer journey concept.
Continuing to invest in the high street with a new shopping experience
At a time when physical retail is under huge economic pressure, Lush is committed to continuing investment in the high streets and providing innovation and new customer experiences. 
With the new store concept and the ease of shopping in mind, the customer experience will be much clearer. The new customer journey concept showcases product category areas of 'Fresh' (fresh haircare and skincare), 'Bathing' (shower, soap and bath), and 'Gifting' – each with their own identity. 
The shop allows customers to easily pick up a varied selection of fresh handmade cosmetics including an array of gifts in the lead up to the festive season. The 'Gifting' area will feature traditional ethical gifts, bespoke gifting, fragrance gifts and alternative Christmas packaging options including Lush Knot Wraps. 
This year, the Canterbury team also offers a corporate gifting service to enable businesses to treat clients and employees to a much needed pamper this Christmas. 
To start the Lush corporate gifting journey, businesses can simply email [email protected] to speak to their dedicated corporate gifting concierge.
Reducing, Reusing, Recycling
As part of Lush's mission to 'Leave the world Lusher than we found it', the main focus of the design is repurposing furniture. Alongside some new furniture produced from ethically sourced and durable materials, existing furniture from the previous store will be repurposed and refinished to give the materials a new lease of life. This is reducing the environmental impact and any waste of the shop refit process. 
When fitting their shops, Lush utilise the same values they do when sourcing ingredients for their products:
"As part of Lush's mission to 'Leave the world Lusher than we found it' we're putting the environment and sustainability first within the design of the refit to limit our environmental impact whilst increasing customer engagement, enjoyment, brand awareness and ease of shopping experience. Canterbury is our second store to open with our new customer journey oriented zoned concept. Christy and her team have looked after their shop so conscientiously over the years, and it's a pleasure to be giving them a new shiny store to be proud of all over again."
Rosie Cooke, Lush Shop and Space Planning
Bath Bomb Workshops
Since Lush Co-founder, Mo Constantine invented the bath bomb over 30 years ago, Lush has always been about advocating wellbeing, "We believe in long candlelit baths, sharing showers, massage, and filling the world with perfume" is part of Lush's mission statement and at the core of Lush's very purpose as a business.
To celebrate their reopening and the launch of the brand new Adventures in Bathing collection, Lush Canterbury are inviting customers to come into the store and make their own bath bomb. This will be completely free of charge. 
Lush Canterbury Bath Bomb Sessions:
2nd December, 1-2 pm
2nd December, 3-4 pm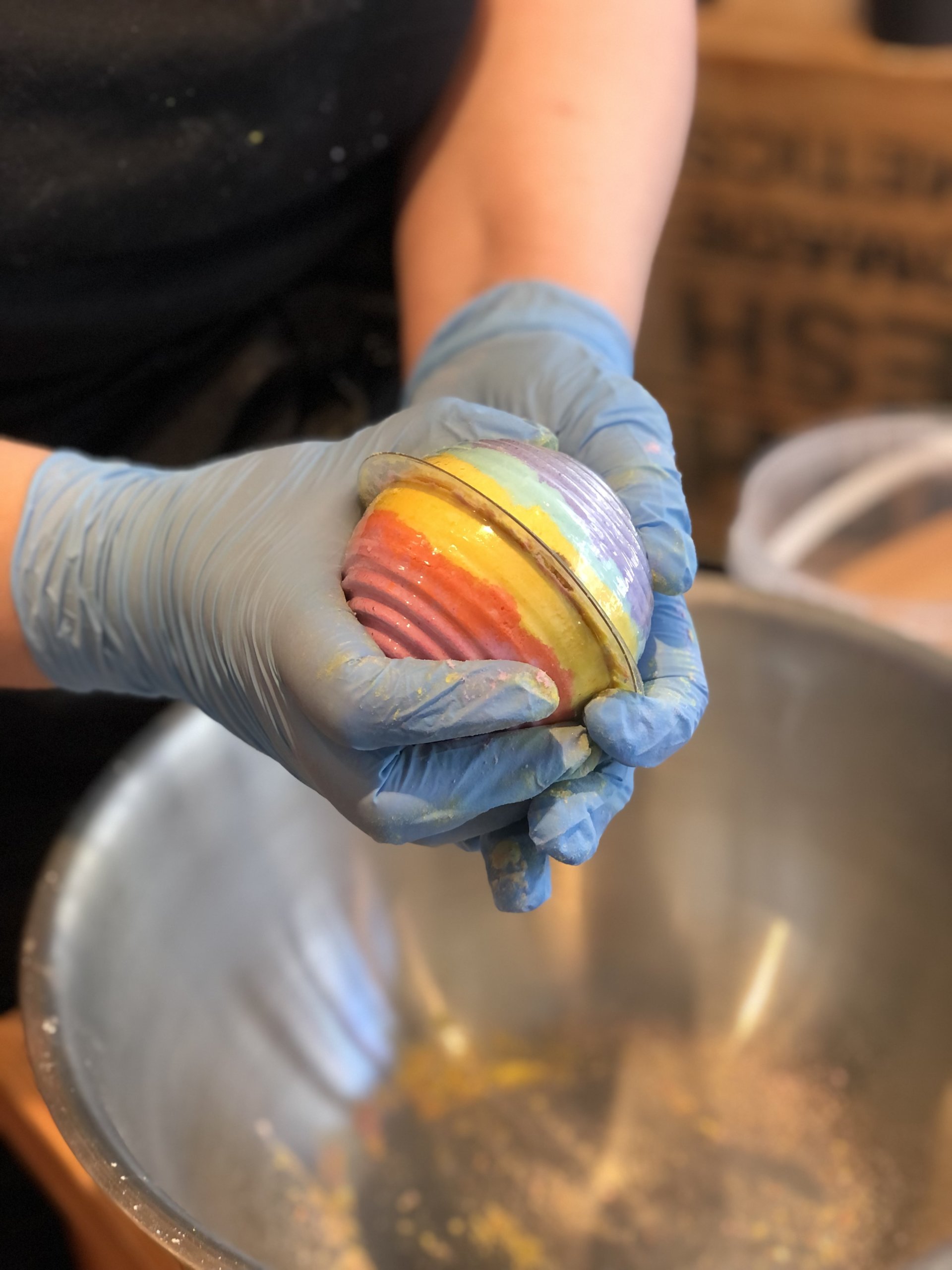 Bring It Back
Lush Canterbury is not only looking forward to welcoming their customers back, but also welcoming their plastic packaging back! As part of Lush's mission to 'Leave the world Lusher than we found it', Lush shops are inviting customers to bring back any full-sized Lush plastic packaging to their local Lush shop to be recycled as part of their fresh new packaging returns scheme, Bring It Back.
For each plastic Lush item returned, customers will receive a 50p deposit to spend on their Lush basket that day.
Notes to Editors
About Lush
Since establishing over 25 years ago, Lush has been driven by innovation and its ethics. Creators of pioneering beauty products such as the fizzing bath bomb, shower jellies and solid shampoo bars, Lush places emphasis on fresh ingredients like organic fruits and vegetables. Lush fights tirelessly against animal testing and operates a thoroughly comprehensive Ethical Buying department, developing fair and direct trade initiatives.  Lush leads the cosmetics industry in combating over-packaging by running public awareness campaigns and developing products that can be sold 'naked' to the consumer without any packaging.
Today Lush operates in 48 countries with over 900 shops, 38 websites shipping worldwide and a global network of native apps, broadcasting channels and digital communities in over 30 languages. www.lush.com
Lush Canterbury
Address: 8 High St, Canterbury CT1 2JH
Opening Hours:
Monday – Friday 9:30 – 5:30
Saturday 9 – 5:30 
Sunday 10:30 – 4:30
Get in touch with the team: 
Email: [email protected] 
Google My Business messenger: Lush Canterbury
For any press enquiries or interview requests, please contact [email protected]