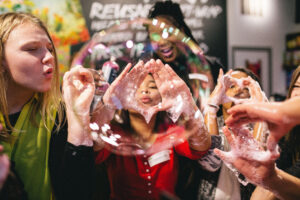 Is Lush an ethical company?
We believe ethical practices should be business as usual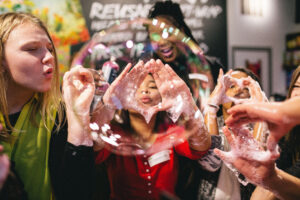 Here at Lush we have never liked to call ourselves an ethical company. We find the term rather a difficult concept, because it seems to us that it is used to describe companies who try not to damage people or planet with their trade practices – when surely this should not be regarded as 'ethical' but as normal business-as-usual.
All business should be ethical and all trade should be fair. Individual companies should not stand out simply by not being damaging or unfair. No company should be trading from an unethical position and society has a right to expect as the norm fairness and resource stewardship from the companies that supply them.
We always wish to conduct our business so that all people who have contact with us, from our ingredients suppliers through to our colleagues and customers, benefit from their contact with Lush and have their lives enriched by it. No company is perfect and we strive daily to get closer to the ideal vision that all Lush people share. We will always want and demand more from Lush, so that our business practices match our own expectations, our colleague and customer expectations and the needs of the planet.
See our positions and policies here.
These policies are in place in Lush UK&I and are evolving continuously as we respond to world events, new legislation and our own aspirations to constantly improve. Where Lush has partners in other parts of the world, we encourage them to adopt similar policies.
The registered address at 29 High Street Poole is the same as the Lush Poole store trading address.