Lush
Resolution Policy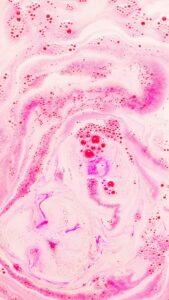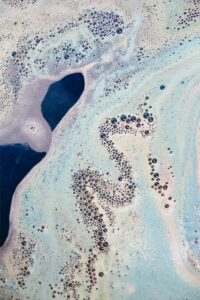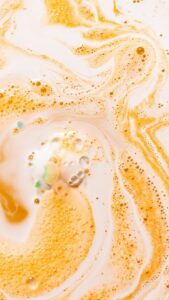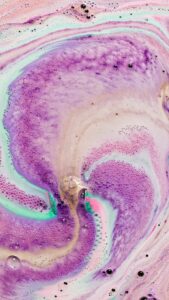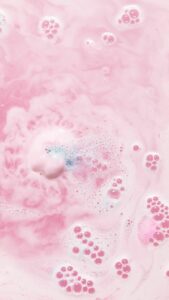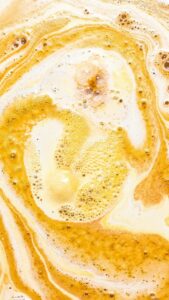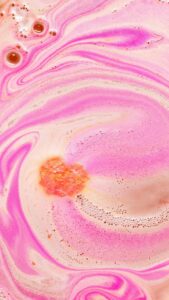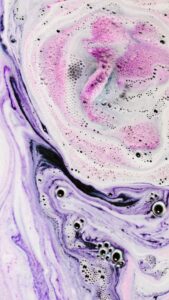 1. Our Aim
At Lush we believe in happy people making happy soap.
We are committed to working towards a more inclusive, safer and supportive working environment, where all employees feel respected, valued, included and are able to contribute their best.
We are a company that aspires to continuously evolve and improve and we feel that gradually transitioning from the traditional grievance approach, to one of positive early resolution will increase employee engagement, and benefit the overall employee journey. The aim of this policy is to support and create the company we want it to be, by:
Defining a supportive, early intervention and a proactive approach to resolving workplace issues.
Encourage an atmosphere in which workplace problems can be discussed as early as possible, in an honest and transparent manner and resolved through open communication.
2. Responsibilities
We recognise that conflict and disputes in the workplace are sometimes inevitable and Lush is committed to supporting the resolution of these disputes, concerns or complaints which are raised by or identified by our staff through a number of measures, at the earliest opportunity. When situations of conflict are managed well they can lead to healthy and resilient relationships.
We are all responsible for creating a positive working environment that we are proud to work within, by:
Holding ourselves accountable and responsible for our actions and reactions within workplace conflict situations.
Being understanding of any accessibility or support needs individuals may have to create an inclusive environment.
Being mindful of how we are feeling in any current situation and if we have any personal external factors that could be impacting our behaviour.
Applying compassion, where possible, to a situation of conflict.
Being prepared that when sharing our opinion on something or someone, that you are inviting others to share their opinion also, it is human nature to respond.
Raising any matters in a timely manner, so that they can be resolved fairly and quickly.
Being open to learning from any previous situations of conflict and applying that learning in the future to create positive behavioural change.
3. What do we mean by the resolution process?
We want staff to be heard and happy at work! The resolution policy provides colleagues with the opportunity to have access to more positive and constructive ways of having their concerns heard to promote better working relationships and a greater feeling of psychological safety.
The policy supports communication through timely open, honest conversations. Early resolution encourages us all to hold ourselves accountable for our actions or behaviours that may have contributed to the situation. Having quality conversations will provide safe and constructive opportunities to speak openly and honestly about any concerns to stop situations escalating, providing lasting solutions to all involved.
What can be supported through the framework of the resolution policy?
Examples of situations of conflict that may be supported through the resolution policy framework, but are not limited to are;
Work relationships
Terms and Conditions
Health and Safety
New working practices
Allegations of Discrimination
Allegations of Bullying and/or harassment
Working environment
4. What is considered 'the workplace?'
An environment can be considered 'the workplace' beyond the physical workplace or outside usual working hours if there is a workplace connection. The workplace can include but is not limited to:
Any LUSH physical premises
Any work related event – this could include LUSH events, training and social events within your team. I.e. Christmas party or a group of colleagues going out for dinner
Travel to and from work or the event/location
Online activities such as emails, Google Chat rooms or groups, Google Currents, LUSH Labs or on any personal social media accounts that can be linked to LUSH or can be viewed by colleagues. E.g: WhatsApp, Facebook, Instagram, Twitter, TikTok, Snapchat, etc.

5. Confidentiality & Anonymity
LUSH strongly encourages all members of staff to raise any concerns where they feel they may have witnessed or experienced inappropriate or unacceptable behaviour. Reaching out for the appropriate support will enable Lush to take action to resolve the situation as efficiently as possible.
Requests to remain anonymous steer us away from the results we are trying to achieve with the Resolution policy, so when a concern is raised, confidentiality and/or requests for anonymity will be considered extremely carefully and discussed with the individual. Any requests to remain anonymous will only be agreed in exceptional circumstances. Anonymity can also not be guaranteed if there has been a breach in the law or in cases of criminal proceedings, please refer to the LUSH Global Whistleblowing Policy for further details.
Any matters relating to an inappropriate breach of confidentiality by any party involved in an incident relating to the Resolution policy may be handled in line with LUSH UK&I Disciplinary Policy.
6. Resolution Toolkit & Glossary
We have created a Resolution Toolkit because we understand that miscommunication tends to happen because of misunderstandings, and misconstrued meanings of situations. The toolkit is full of examples and tips on how to frame conversations and manage any situations you may encounter. In addition to this, we felt that by sharing and including some of the frequently used terminology in this policy into the toolkit would aid greater understanding of the support that is being offered.
7. Expected employee behaviour and commitment
We believe in the right to make mistakes and start again, and we wanted to take a transformative approach to resolving workplace issues, whilst staying aligned to our values. We recognise the importance of how a positive working environment has a significant impact on staff well-being and engagement; we want our staff to be comfortable with bringing their whole self to work.

Encouraging employees to communicate their needs and support them to talk through any workplace issues at the earliest opportunity, will swiftly resolve situations and provide a long-lasting solution to all involved.
| | |
| --- | --- |
| Let's see more of… | Let's see less of… |
| Being open to having an honest conversation | Refusal to talk through situations of conflict |
| Being prepared to listen to each other | Talking over each other and not giving each other the platform to voice their concerns |
| Self Accountability – be prepared and open to seeing how you have contributed to the situation. | Taking no responsibility and projecting the blame on to the other party. |
| Talking in a calm manner | Raised voices, defensive body language and aggressive behaviour towards the other person |
| Being respectful of the other person's feelings and points of view when talking through your points | Invalidating and dismissing the other person's feelings and points of view |
| Being honest and truthful about what has happened | Deliberately falsifying and sabotaging the situation for your own gain. |
| Open to listen to understand any personal external factors that have contributed to the situation. | Not considering external life pressures and adopting a one track thought process |
8. Keeping a record
It is helpful to keep a dated record of any concerns, handling processes or attempts to resolve situations, whether formal or informal. This could also help if the situation needs to be escalated formally. The following information (but not limited to) may support with this:
Keeping notes or a diary of any incidents of concern
Sending an email confirmation before and after any informal attempts to resolve situations to act as a logged record.
9. How to handle concerns and find a resolution

If you find yourself involved in a situation of conflict with another colleague, please see below for guidance.
Option 1: Early Resolution – Coffee and a Conversation
Where possible and situation dependent,  we would encourage employees to try to resolve things informally first. We would recommend this takes place in a neutral environment that is compatible for both parties' needs. (For example: over a hangout, meet in a coffee shop or going for a walk).

As people, we are not always aware of how we are behaving or equally, how our behaviour is impacting our colleagues. Having an early resolution conversation with that person will give you both more context to the situation, and enable you to stop things escalating before it has an opportunity to become established. If you find yourself in a situation of conflict with another colleague, and are unsure of how to raise your concerns with them, we recommend speaking to your Manager or People Services who can offer support and coaching on how to have the conversation.
Option 2: Onsite restorative conversation
If you feel that the conflict has gone past the point that you can deal with it directly yourself, ask your manager to assist with setting up an onsite guided conversation between you both to help resolve the situation. If the situation is regarding your manager, please get in touch with the People Services team and they will talk with you to assess the level of intervention that is required.
Option 3: Mediation
If you have tried to resolve the situation yourself and/or subsequently with your manager's support and you haven't seen the desired changes, fill in a Request for Mediation Form. Once submitted one of the trained Lush mediators from the Resolution Team will be in touch with you to go through the next steps. See section 11 for further details on what mediation is.
Option 4: Formal Resolution Process
In situations where all the above attempts to resolve things have not seen the desired changes, or in situations that are extremely serious, we reserve the right to follow the Formal Resolution process. For further details refer to Section 12.
10. Potential Outcomes
Mutually agreed action plans
Developmental Feedback
Facilitated conversation or Mediation process
Performance / Development Plans
Respect At Work refresher training
Communications training
Feedback refresher training
Open communication sessions for the whole store
Formal Action via a Disciplinary or Capability Process
11. Mediation Process
Once the Request for Resolution form has been submitted and received by the Resolution Unit, they will identify if there are any potential conflict of interests before assigning the appropriate Mediator for the situation.
Once the appropriate mediator has been assigned to the case, they will get in touch with the employee. All parties involved will have an initial conversation with the assigned mediator to chat and get to know each other and arrange a date for the Mediation to take place. Note takers or companions are not present in a Mediation process as it is an informal meeting, and this would change the dynamics of what the Mediation is trying to achieve.
Each person will be sent a confidentiality agreement to read through and sign prior to the mediation. On the day of the mediation the mediator will spend time with each individual to understand their position they are in and establish their interests; they will each be in separate rooms. The mediator will continue with these individual chats until they feel both parties are ready to be brought together to discuss things. The mediator will work with both parties to create their mutual outcome which is signed for by both parties; they are the only people that retain a copy of the agreement.
Any information discussed in the mediation process is completely confidential, the only notes that are taken are of the information to be used to build the agreement. They will be destroyed after the mediation is complete. Details of the outcome of the mediation is only shared if both parties consent, and only with the people they feel it would be relevant for them to know.
Mediated conversations can happen in person or virtually; and where possible the meeting will take place in a neutral setting. The meeting will be chaired by a Lush mediator who has received external mediation training. They are there as an impartial, neutral person and they will not have had any prior involvement in the current situation.
Mediation Housekeeping
Respect each other's boundaries.
Maintain complete privacy and confidentiality.
Show respect for your colleagues.
Relay your concerns in a concise manner.
Actively listen to understand and not to respond.
Adopt the mindset of wanting to reach a mutual resolution.
Allow your colleague the space to talk without being interrupted.
Hold yourself accountable and own your own involvement in the situation.
Be open minded – sometimes we need to be educated about a topic that we may not have had any experience in.
If an employee is dissatisfied with the mediation service they have received, they should contact People Services who will ensure you are escalated to the appropriate team.
12. Formal Resolution Process
For any concerns that cannot be resolved through early resolution, we reserve the right to follow a Formal Resolution process. Potential situations where the formal process will be applied would be relating to a breach of the Respect At Work policy or related to an employee's protected characteristic. See below for guidance on how to submit a Formal Resolution Request.
Formal Resolution Request
If all previous early resolution attempts have not brought about the desired changes, you should submit a Formal Resolution Request and a member of the People Team will be in touch with you.
Clearly set out the points of your Formal Resolution and evidence to support them. This would be relevant facts, dates and names of individuals involved. It is important to note that you should include the desired resolution you are seeking by following this process, submitting a resolution request without a resolution is an ineffective process.
Where possible, to mitigate any bias, the person conducting your Formal Resolution will have had no prior involvement in the situation. They will decide how best to proceed and investigate your concerns, which may include interviewing any witnesses.
Resolution Meeting
Subject to any preliminary investigations required, a Resolution meeting will be arranged as soon as reasonably practicable. This meeting will take place in person or via a video link depending on location or any travel restrictions.
If you require any adjustments for the meeting please let us know as soon as possible.
You should make every effort to attend the meeting at the specified time. If circumstances beyond your control mean you or your companion are unable to attend, inform the person holding the Resolution Meeting as soon as possible and they will try, within reason, to agree an alternative time.
During the meeting you will be asked to expand further on the content of your Formal Resolution, and what your desired course of resolution would be appropriate to rectify the situation. You will be given an opportunity to explain your situation fully, however, you should confine your explanations to matters that are directly relevant to your Formal Resolution that have affected you directly.
To ensure fairness, the employee who the formal resolution is against, will have the right to have full details of the allegation against them. For this reason, requests from witnesses to provide evidence anonymously can only be accepted in exceptional circumstances as the person needs to have the opportunity to share their side of the story.
If you are asked to provide evidence towards a Formal Resolution investigation you must treat this information as private and confidential. Any failure to do so will result in a breach of confidentiality and may result in disciplinary action against you.
Depending on what information is discovered through investigation, it could lead to a disciplinary process. If anyone experiences any reprisal due to providing information or evidence, please inform your Manager or People Services immediately who will investigate the situation fully and take appropriate action.
Timescales
Any employee who raises concerns through the Formal Resolution process, has a responsibility to do so within a reasonable time frame to ensure they can be investigated fairly and adequately. Failure to do so may result in the investigator being unable to fully explore the concerns. LUSH will always endeavour to complete any process as quickly as possible.
Companion
You have the right to be accompanied by a work colleague or Trade Union representative. All Union representatives attending any meeting must bring their union certification to act as a worker's companion with them. You must advise LUSH who you will be accompanied by prior to the hearing, otherwise this could result in them not being allowed into the meeting.
There is no obligation for Lush to allow another person, other than already stated to attend the meeting as your companion. However, we want you to be as comfortable as possible so we will consider other persons to accompany an employee if the appropriate reasons are provided in advance.
Recording of meetings
During the Formal Resolution or Appeal meeting, LUSH will organise for a note-taker to be present to record the conversation. You will be provided with a copy of your meeting notes and given an opportunity to make any amendments, which will be added into the original notes. You or your representative can also take notes throughout a formal meeting.
Should you wish to make an electronic recording of the meeting you must seek prior consent from the attendees at least 24 hours before the meeting, or you will not be permitted to record it.
Outcome
You will be informed in writing of the decision, and of any proposed action we intend to take to resolve the situation, as soon as reasonably possible. If your Formal Resolution (or part of it) is not upheld, you will be offered an appeal; details of who to appeal to will be confirmed in the outcome letter.
Following a Formal Resolution request, LUSH may conclude that one or more of the following outcomes is appropriate:
Application of disciplinary process
Training
Facilitation
Mediation
Transfer of shop/or department.
Appealing an outcome of a Formal Resolution process
If you wish to appeal your received outcome, you should write to your point of appeal as detailed in the Formal Resolution outcome letter. This needs to be done within 5 working days of receipt of the outcome letter. Your points of appeal and preferred resolution should be clearly stated and reinforced by any additional evidence and reasons you believe the outcome to be unreasonable.
If the points of appeal are confirmed to be explored, a further meeting will be arranged to hear them. You will again have the right to be accompanied during this meeting. The appeal meeting will be dealt with by an impartial person who has not had any conflicting prior involvement.
Following the appeal hearing, you will be informed in writing of the decision and any proposed action as soon as reasonably possible. The appeal outcome decision is final and there is no further right of appeal as the Formal Resolution process will have been exhausted.
Collective request for Resolution
Any collective requests for resolution will be assessed on a case by case basis, and if deemed the best course of action, LUSH reserves the right to go straight to a Formal Resolution Process.
Counter Resolution
Any formal resolution request that is raised must be individual and you must be able to provide information about a situation you have directly experienced or witnessed.
If several formal resolutions are raised about the same concern, they may be investigated together.
Raising a Formal Resolution in conjunction with an alternative process
If a formal resolution request is raised relating to another process such as a disciplinary, attendance management, performance management or consultation process, either process may be postponed, or dealt with simultaneously. These situations will be reviewed on a case-by-case basis. There may be occasions where a conflict is resolved using the Resolution Policy, however LUSH may still progress to another process, for example to a disciplinary process in cases of health and safety, harassment or discrimination.
Post-Employment Formal Resolution Request
We reserve the right to not explore any Formal Resolution Request once an employee has left LUSH. Any concerns you have should be raised to your Manager or People Services prior to your employment ending in line with this policy.

13. Consequences of breach of this policy

Failure to comply with this policy, without a good reason, could result in disciplinary action being taken against employees (up to and including dismissal) and in the case of non-employees, termination of the relationship. This includes where complaints are found to be falsified or fake.
14. Status of this policy
This policy is not part of your contract of employment, and we reserve the right to amend it at any time. We will monitor this policy periodically to ensure its effectiveness and it will be updated in accordance with relevant changes in the law. Updated versions will be made accessible to all employees.
15. Useful LUSH Contacts / Resources

16. Useful External Contacts
Health Assured: All employees at LUSH have access to the Health Assured employee assistance programme who offer free, independent, impartial support, guidance and advice to a range of situations. For further details on how to contact them and what they may be able to support you with click here.
Useful Policies